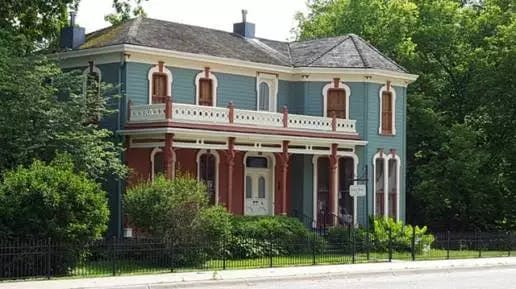 Have you ever wondered how you can grow your client list online – but found the idea of searching for different promotion themes entirely daunting?
If so, you're not alone, and thankfully, there's a solution. When talking about new ventures, there are always new marketing tools for realtors and real estate agents on the market, promising to bring your business to the next level. However, with all of this abundant choice, it can be hard to know which tools are the best and which are more of a temporary solution for a permanent complication. That's why in this article, we're going to talk you through five of the best online marketing tools for realtors that we could find. Tried and tested by realtors, we scanned reviews and looked for what topped the charts for online marketing. Read on to find some new tools for your real estate agent to try – without busting your marketing budget!
Online Marketing Tools for Realtors
Accompany for Business
In short, Accompany is an extension that you can plug into your web browser – and helps you keep track of who you are talking to and all of their contact information. When you know all of the information you possibly can about your client, you can communicate more effectively with them. On the Accompany dashboard, you can look at your contacts in detail, but you can also use this store of information on your email, giving you a snapshot glance at your contact details and background. In many ways, Accompany is like a more effective LinkedIn that can be viewed without having to log in directly to a website – and even better still, it's free!
Zillow
Nowadays, Zillow is known by most Americans as the tool that makes it handy to approximately value houses and property in most areas. However, from a real estate agent's point of view, it is an incredibly accurate form of advertising. By purchasing advertising from Zillow exposes your listings to a huge number of new clients. Zillow is a powerhouse in the real estate advertising world – and should certainly not be underestimated. If you are a new real estate agent, then you can advertise to a limited amount without spending money that you likely will not have until you have over a year's worth of reserves in your bank.
Tweak
While Tweak is our own product, we thought it would be wrong to exclude it from this list because of the problem it solves for realtors. Tweak maximizes the realtors' use of marketing materials. Rather than waiting for your designer to get back to you after making one minor change to a listing price of a property, you can make the small, everyday changes yourself and help your designers perfect original design without dividing their focus. This is automated design, where you can intervene at absolutely any point.
Intercom
The reputation you earn is as much of a marketing tool for real estate agents as anything else. With Intercom, you can streamline your customer relationships (CRM) and use your customer's testimonials on your marketing materials in the future. Intercom works with managing your conversations with potential clients and sends target messages to the right people at the right time.
Social Media
One of the cheapest, often free, means of online marketing is social media marketing. When it comes to real estate, your listings are dependent on imagery. Social media platforms like Instagram and Pinterest are perfect for this. Over time, your following will grow, and so will your client list!