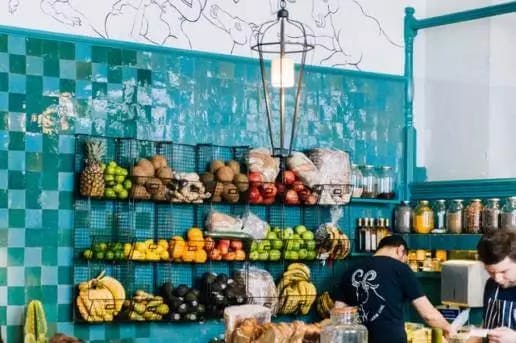 The world of supermarket shopping is ever changing as consumers strive to find the very best bang for their buck. This is natural – after all, we're all consumers. Everyone wants to make their money stretch as far as possible. Understandable, of course. This means, however, that we need all new marketing supermarket strategies to keep our consumers interested and intrigued in the offers our products showcase. So here are our top 7 smart marketing supermarket strategies that will undoubtedly help your business thrive and succeed.
Sell at a Loss
This might sound entirely counter-intuitive to your business and profit-orientated mind. However, if you sell items that in high-demand but short supply at a slight loss of profit, then bringing footfall into your supermarket will undoubtedly cover the loss in the additional items that customers purchase. Sell milk, bread, and water at a slight loss, and you will gain your store the reputation of being the right place for a bargain.
Change Item Locations
Each month or quarter, change the location of popular items so shoppers who are motivated to buy them will have to look for them. This is to make them pass by and notice other products, stimulating impulse buys.
Offer Free Samples
Once again, having free samples might seem like a waste of hard-earned money. However, offering customers who entered the supermarket intending to get something entirely different a taste of something new can be highly profitable: display cheese, bread, or juice samples with complimentary items. Better yet, have an offer, and it will boost sales.
Train Your Team
Your team is one of your best marketing assets. You likely spend a lot of time training your new staff on the basic functions of your supermarket. Training employees on how best to sell items is also crucial. With knowledgeable employees, you can have consistently pleased customers.
Track Your Marketing Campaigns
How successful was that free sample offer? Or how beneficial is moving the item locations? Having a tangible means of tracking how successful a marketing campaign is, you will understand what works and what doesn't easily.
Inspire Loyalty
By rewarding your customers' loyalty with rewards through either a loyal card and points or coupons, you can gain many more customers. Collaborate with local entrepreneurs and offer their products as rewards. This will not only promote local support and a good ethos of community, but it will also generally improve your profits.
Advertise In-Person
Having the right message for your business showcased in areas where your target market is present (coffee shop, newspapers, etc.) can positively impact your business. Correctly designed marketing materials such as leaflets, flyers, and posters are critical. This can be easily achieved to create brand integrity with an automation tool like Tweak.
Tweak is a high-quality database of marketing material templates. You have access to over a million different templates to choose from that can be freshly designed, edited, and redesigned repeatedly. Share your designs with team members and restrict edits to some of the features. For example, your team leader can lock down edits of typography whilst permitting edits of certain other features such as color palette. You can visit our homepage for more information on Tweak and sign up for a free demo.