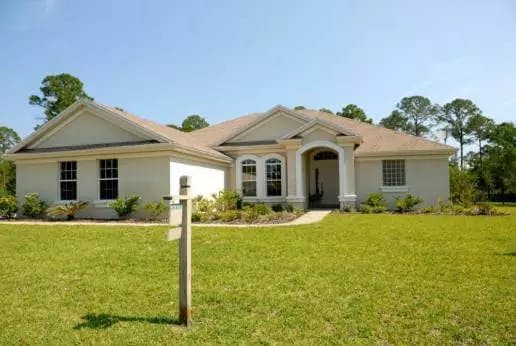 Are you a realtor looking for a way to rejuvenate your marketing techniques, or just hoping to expand on your list of clients and vendors?
If so, then this is the list for you! Find ways to market your business through these marketing techniques for both your online and offline audience. Apply these marketing ideas for real estate agents, and watch your sales and online presence soar!
50 Marketing Ideas for Real Estate Agents
Grow your email distribution list
Ask customers to sign up for your newsletter when they make an inquiry. This allows you to keep sending them information about new listings, increasing your chance of making them customers to buy a new home or sell an existing one.
Send monthly newsletters
Write and send newsletters every month; these can include information about upcoming open houses, new sales team members, new listings, and anything else that might be of interest to potential customers. It's an excellent way to get information out there and keep potential customers engaged with your brand.
Re-design your website to be more user-friendly
Run an audit on your website- is it user friendly? A good rule of thumb is asking someone outside of the industry to see if they can easily navigate the site- perhaps a family member of a staff member. If you find some areas that need improvement, make a plan to do so.
Try Google Ads
Try using Google Ads to target people looking for new homes in your area. You can segment your audience with Google Ads to serve different information to different types of customer, for example, smaller homes to elderly people who may be considering downsizing, or 3 and 4 bedroom homes to people who are starting families.
Set-up a customer service
Ensure your customers feel well looked after; they are much more likely to recommend you going forward if you do. Train all staff members in customer service and set out some incentives to staff for excellent customer service.
Twitter account
Set up and maintain a Twitter account. Keep customers up to date with the goings-on in your agency with an active Twitter account.
Host webinars
Host webinars to guide customers through a myriad of topics. Targeting different market segments with your topics will make these more successful as you can reach more potential customers. Some webinars ideas include: Getting your first mortgage, How to stage your home for selling, or, stress-free home moves.
Offer your expertise in a blog
Write blog posts that will increase traffic to your website. Blogs should be informative and easy to read. Intersperse blogs with images where appropriate to maximize the customer's experience.
Live stream on Facebook
If webinars aren't of interest to you, then maybe live streams on Facebook would work better? Use the live streams to increase interest in open houses, for example, by doing a quick tease of a home ahead of the event.
Host home walk-throughs on YouTube
Hosting walk-throughs on YouTube is a great way to increase your customer base, including those living slightly further away. Pique customer's interest with a virtual walk-through before inviting them to come to visit the home. This should save your estate agents time as well as it helps to rule out uninterested customers early.
Build referral programs
Start a referral program for customers who tell a friend about your agency. The program doesn't have to give any great discount, possibly something like a free valuation when selling their home or similar. This encourages word of mouth endorsements and repeats business from customers by giving them a reason to return to your agency in the future.
Get reviews
Ask for a review from customers post-sale, and always ask for permission to use those testimonials in your advertising. Positive reviews are a great addition to a newsletter, shop window, or brochure.
Ask your customers to fill out surveys
Surveys of previous customers can be a great way to gather constructive feedback for your business. Have a survey prepared and send it to customers as part of your follow up conversations.
Check out Zillow
Zillow is a popular real estate listing website. Ensuring your properties are on a listing site is the best way to ensure that most customers see them.
Invest in quality photography
Nothing sells a home like good quality photography. If a customer has fallen in love with a property before the actual viewing, then it makes your sales job a whole lot easier. Quality photography makes all the difference in this respect.
Set up an Instagram account
Showcase your properties and their highlights with an Instagram account. Keep the photography on Instagram beautiful and only include stunning homes and interesting features. This will keep followers interested, and ideally, they will share your images with friends and family.
Try LinkedIn
LinkedIn is a fantastic way to network and keep up to date with the latest trends in the industry by connecting with fellow estate agents. It is also an effortless way for clients to introduce you to potential new customers, so ensure your page is public and professional.
Write an eBook
eBooks are a great way to share your knowledge in a longer format than a blog. Writing a guide for buying or selling a home that becomes a customer's go is invaluable in gaining authority in your area.
Invest in print marketing
Print Marketing such as Brochures, Posters, Flyers, and Postcards are still a fantastic way to spread the word about your business. Even though businesses are concentrating heavily on online marketing these days, print marketing is still an important part of any marketing strategy.
Hand out flyers face-to-face
Hand flyers out face-to-face; this turns a flyering event into a networking opportunity, and can a chance meeting can be what starts a potential client thinking about a new home.
Add social sharing to your online pages
Allow customers to easily share homes they spot on your website with friends and family on social media. The most efficient way to do this is by introducing social sharing links to the property pages.
Develop a quality business card
A well designed, professional business card is still of utmost importance to a realtor. It shows customers you are serious and can be trusted and increase your personal and business brand awareness.
Watch your competition
Keep an eye on what your competition is doing. While it isn't recommended to copy their techniques like for like, it could give you some inspiration!
Write in your local publication
If you have a local publication, be it a newspaper, magazine, or newsletter, it would be extremely beneficial to get a regular property slot. A monthly article writing by you about the local housing market, interesting homes that are currently for sale, or other topics of interest will spread the word about your agency locally and position you as the local expert in your field.
Partner with local charities
Partnering with local charities is a nice way to increase goodwill. Whether it is fundraising or volunteering, being involved with your local community is always a good public relations exercise.
Keep in touch with your buyers and clients after-sales
Keeping in touch with clients and buyers after sales mean that communication channels are always open. When a previous client is considering moving on, you want them to come to you again with their business.
Install Google Analytics
Installing Google Analytics and keeping a close eye on your website traffic is important. This allows you to stay aware of what pages on your site are particularly popular and which are not. Allowing you to improve.
Reach out to your local TV and radio stations
Local TV and Radio stations like to have a catalog of speakers available to them should they need a professional or local opinion on a story. If a story comes up, you think you could add an interesting angle to get in touch and volunteer your services.
Use designed templates for marketing materials
Use professionally designed templates for marketing materials. While traditionally, this was an expensive endeavor involving graphic designers or design agency, there are now software platforms that will offer professionally designed templates to customize with your own information. One such software is Tweak.
Collaborate with local businesses
Collaborate with local businesses for mutual benefit. Perhaps there is a local chocolatier that you could collaborate with to give a box of truffles to new homeowners as a gift or similar.
Host family-friendly events
Host family-friendly events to increase your brand awareness with families. These are a significant market segment for estate agents, and sponsored or hosted events such as Easter Egg hunts or Sports Days can put your brand front and center.
Make your information mobile-friendly
Make sure your website is optimized for mobiles. These days, a significant percentage of people perform all their online activities on their mobile device- so your website needs to look it best on this platform.
Register for conferences and tradeshows
If you want to showcase your brand to a larger audience and find out more about your industry's current best practices, it is good to spend time at industry events. Spending time with your industry peers can be great for inspiring new ideas.
Create an email opt-in on your website
Create a sign-up section on your website to allow customers to opt-in to receiving your email newsletters and information about properties for sale in the area.
A/B test your designs
Create two designs, or use an old and a new design on pieces of collateral online and track their performance against each other. Does one evoke a stronger reaction from customers? This will help you to develop your brand assets with the best success rate.
Send holiday greetings cards to your clients
Send greetings cards to your clients to put your agency in front of their minds. A greetings card serves two purposes, it shows your customers that you care about them, but it also reinforces your brand awareness in their minds.
Hire a professional copywriter
Using a professional copywriter to ensure that your website and property descriptions are compelling and really selling your agency to a customer is an excellent use of budget.
Hire a marketing assistant
Additionally, hiring someone specifically to look after the marketing of your business can be beneficial. As marketing will be their sole focus, they can develop your strategy in a much stronger fashion than someone else looking at marketing as an afterthought.
Create an eye-catching logo
Having an eye-catching logo is always a considerable plus for a brand. It allows customers to associate your brand with an image that will stick in their minds better than a name.
Develop a Pinterest to develop your brand
Pinterest is an area of social media where people go to really escape; they are looking to find something aspirational, to fulfill their future dreams. Having a presence can ensure that it is properties that you are selling that features in those aspirations.
Learn where your target audience spends time
To fully understand your customer, you need to understand where they spend their time, what they like to do, and their preferred style. This can help target them for marketing and when it comes to staging homes and positioning them for your client.
Sponsor local sports teams
Sponsoring a local sports team is another great way to get involved in your local community and increase your brand awareness. If your logo appears every time a photo or article about your team crops up, you are getting regular PR mentions without putting in extra work.
Offer free in-person advice.
Offering advice to people who drop into the office free of charge is an easy way to get potential customers in the door. When they are there, your compelling marketing materials and beautiful images will encourage them to come back to sell or purchase their home.
Keep your Unique Selling Point at the front of your campaign
Make sure every piece of marketing you do has your USP in mind. For example, if your USP is that you are based in a particular town and have supreme local knowledge, then don't consider sponsoring a team from a neighboring town. Keep your USP in mind to focus your marketing and keep everything on-brand.
Get feedback from focus groups.
Focus groups can be a great way to get feedback from groups of customers or potential customers. This is often how you will discover what people like or dislike about your business.
Monitor when your brand is mentioned online with Google Alerts
Use Google Alerts to monitor mentions of your brand. This is a fantastic way to keep abreast of how any PR activity is performing.
Reuse older print content if relevant
Don't let old flyers and brochures go to waste. If they are still relevant or appropriate, then use them to promote your business. So often, boxes of flyers and brochures end up spending years sitting under desks or in a locker.
Input your brand into online forums and groups
When a conversation is going on online, you can always contribute to a professional capacity using a brand account. This will establish your brand as an expert in the subject and increase social authority.
Attend network events
Attending networking events locally is a good way to get to know other business people in your area and increase your profile locally.
Draft an up-to-date marketing plan
It goes without saying but having a marketing plan is key. To implement all or some of the tips outlined above, you will need to have a plan. Everything cant is done immediately, but developing a long-term strategy and a shorter-term plan can help you focus as you transform your marketing.
If you are interested in value print and digital marketing products, check out Tweak's homepage for more information. While your marketing budget can sometimes be spread thin, investment is always worth it in any way possible. With a little work, you can reach more potential customers, increasing your potential of increasing scale and profitability.