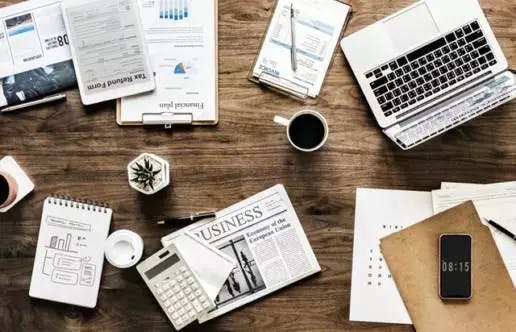 Before making any drastic decisions in a business, it's always wise to revisit areas where money can be saved on your budget.
For this, it can be a huge benefit to lower marketing expenses. That's what we're going to focus on today – how you can save money on your marketing budget, all while boosting your profits and listings. While it can be hard to guess the money to be saved by just looking at your budget, it's no secret that the cost of marketing materials can take a huge chunk out of any organization's budget. Let's go ahead and target marketing materials cost and price reduction.
Tips to Reduce Marketing Materials Costs
In short, marketing materials cover everything that is used, either print or digital, to market your brand. These can be anything from social media posts to brochures and leaflets that are distributed freely. When it comes to marketing materials and brand assets, the cost is usually made up of design, production, and printing, so we need a solution that targets these areas.
Benefits of Tweak – Reduce Design, Production, and Printing Costs
Have you ever felt the sink in your stomach when you see the production cost for marketing materials? But they're necessary, right? No one is disputing marketing materials' effectiveness – so Tweak is here as a welcome solution to offset your marketing costs.
Brand Control
Having control over your brand can be incredibly useful. Instead of having constant over-and-back conversations with designers, every time you need a change to the text or design of your brand assets, you can make changes yourself – quickly. Tweak works from any web browser – making your materials accessible 24/7. Tweak offers you agency-standard designs in the form of over a million templates. This saves your brand money on the initial designs. Design logos for free and collaborate with all of your team members. With live reporting on the production process and printing, you will always be aware of where your marketing materials are. For more information on how Tweak can help lower your marketing expenses, check out our homepage and sign up for a free demo. We would be more than happy to hear from you