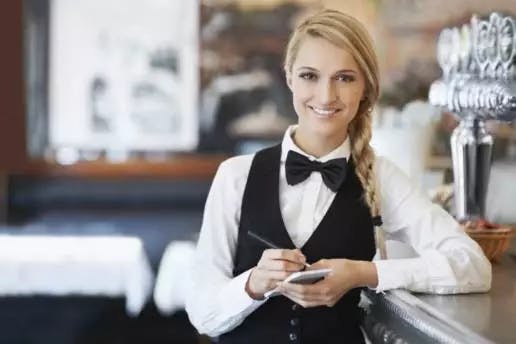 Great marketing franchise opportunities and solutions are so important to that utilize in your own business – and boost your sales and profits.
Before we begin with sales enablement for franchises, it's important to understand franchising's core facts.
In short, franchising is a form of business expansion.
Franchising is a way of selling goods or services through a licensing relationship. In a franchise, a person or company grants others permission to sell their goods or products under their business name.
There is a whole new type of business franchise marketing and whole new opportunities and solutions for marketing.
In this article, we're going to talk you through some great marketing franchise opportunities and solutions that are so important to utilize in your own business – and boost your sales and profits.
Keep reading to find out the best the franchise market has to offer.
Deliver Content
Content marketing is now one of the most popular forms of marketing for businesses – franchise or not. With content marketing, you have to consciously add meaning and value to your reader and your online followers' day.
Use a blog or a live webinar to address what your products and services do. Marketing material should be specific to everything your business does. Listen to what people are asking for and give it to them in a digestible format.
Choose the Right Sales Enablement Software for Franchises
There is so much sales enablement software nowadays and available online that it can be incredibly hard to know what to choose and what's best for your business. After all, what does your franchise need?
That's why it's important to identify what your key tasks are as a business. What is your core form of communication with customers? If it is the telephone or online marketing, you will have to be careful to choose the right sales enablement software and technology for your business.
Do You Need a Good CRM System?
It's hard to know what your business needs to improve upon if you have no way of hearing feedback directly from your customers about what they want.
That's where a quality CRM (customer relationship management) can be immeasurably valuable. With a quality CRM system, you can win back former customers and understand new customers' perspectives.
Collect, organize, and understand information and improve your services and products for a streamlined sales process across your whole franchise.
Tweak
If you are the type of business that will need continual marketing materials, you need Tweak.
Tweak is a cloud-based service giving you access to a million marketing material templates that can be edited and designed online in conjunction with Adobe Creative Suite (InDesign). If you need to run last-minute marketing campaigns, or update your offers regularly, save money by accessing your agency-standard designs yourself.
Should you feel the need to collaborate and seek approval from your team leader or franchisors before running a marketing campaign, consider checking out Tweak or get in touch with our sales team for a free demo.