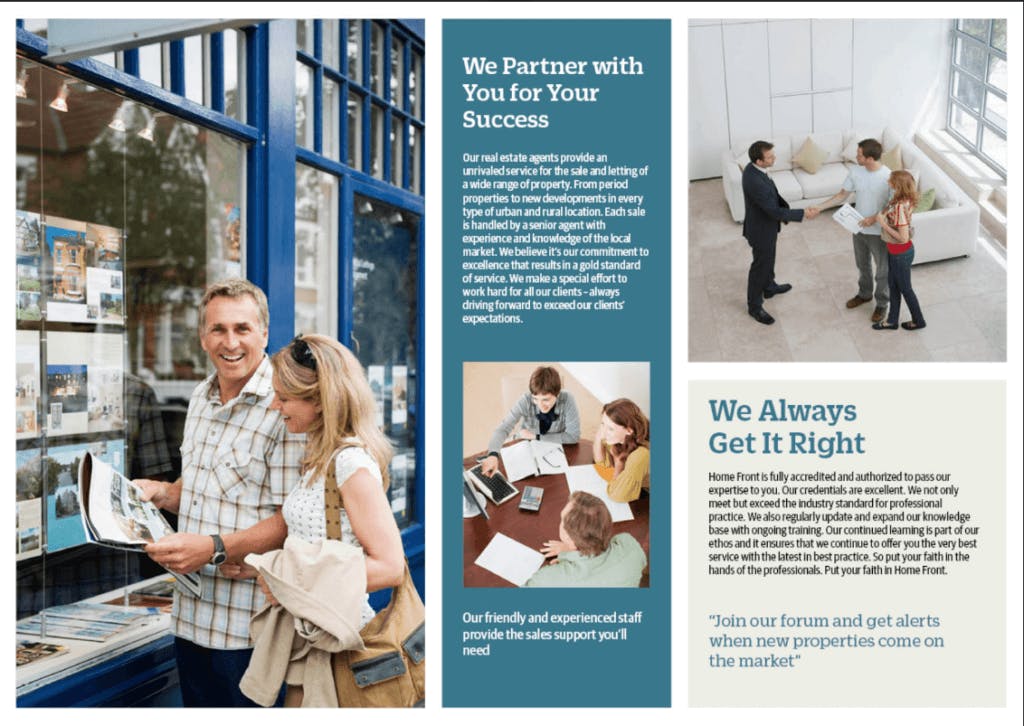 As we all know, marketing is the key backbone of any business – real estate included. Both new and existing businesses need to run effective marketing campaigns, in both print and online.
When it comes to real estate marketing flyers, we're in luck that flyers can be used in both print or online. You can place flyers in shops and businesses where you know your prospective clients spend time – or you can upload your carefully planned flyers to social media accounts. This versatility is why it is a great idea to create budget real estate flyers to show off your agency's properties.
Flyers are best for marketing because they can target customers in many different locations and extremely cost-effective. Creating attractive flyers is a pretty efficient way to convey your message to the general public in a very short space of time. Flyers can be viewed as a way of communication between customers, potential customers, and real estate agents, and brokers – not just advertisements. Not only can you use flyers to showcase your housing listing, but also as a means for people to find the details of your agency – and, more importantly, how to contact them. That's why we've given you the perfect tool for creating flyers needed for real estate.
Tweak is a solution to a common problem. Until now, creating real estate flyers has been an expensive, tedious task that can take a huge amount of time. Well, gone are the days of long over-and-back conversations between designers and agents. With Tweak you can choose from thousands of existing flyer templates to do with real estate – and edit them in Adobe Creative Suite (InDesign) – straight from any web browser! Edit, design, and create, or upload your own existing designs. When you're happy, you can send your files to a printer and receive live reporting. You'll always be informed about where your designs are. Save money on every single design by eliminating any frustrating delays with designers. If you want all of your agents to work together to change and update property asking prices as a united group, then Tweak's portal option might be one for you. As a team leader, you can decide who gets to make edits to your flyers – and exactly what they can change. With this feature, your brand integrity is secured to the highest standard. If you want more information sign up for a free demo!