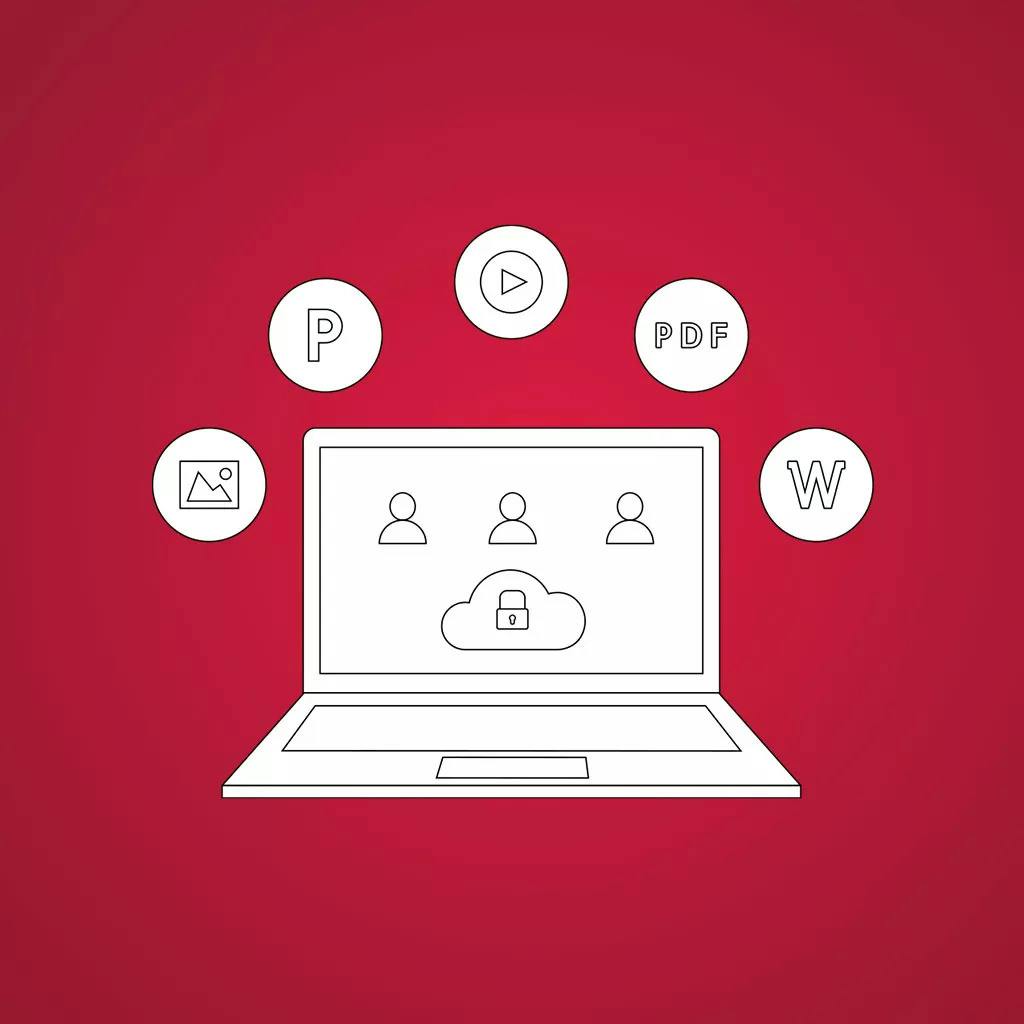 Digital Asset Management Software: How it's Critical to MarTech Stacks
What is the marketing technology stack?
A marketing technology stack is a collection of technologies that marketers use to control, execute, analyze, and fine-tune marketing. Marketing technologies exist to help marketers improve execution, collaboration and measure the impact of marketing activities, helping them connect with customers in new ways.
There are tens of thousands of potential solutions that today's marketers can choose from, ranging from CRM to CMS software to design and creative applications.

Technology, however, has to come second to strategy. Getting your strategy right is a critical step. Your product and your audience and how you'll reach them are the primary decisions in making decisions about your tech stack.

It's also a reality that, regardless of your organization's size, there won't be enough resources to do everything you'll want to do. That means that the efficiency of budgets and human capital also becomes a big consideration. Ultimately, you'll need to prove return on investment, which means that you'll probably have to forego some 'bells and whistles' when you're selecting solutions. In short, whatever technology you select should prove its ROI in your case.
Choosing your stack
It is crucial that, before you start building your marketing stack, you devise your marketing strategy. This approach must be shaped around your product, your desired audience, and how to reach them. You'll have to carefully analyze your current marketing practices and identify where they match the strategy and where they block it.

Find out where you lack processes and where you need to do things differently, and choose technology based on that. Once you have mapped out this process, you'll better understand the required tools you need for your business.

To summarize: Martech is all about devising the right strategy for your business and only then identifying the technology that will help you execute that strategy. Thinking about it the other way around – trying to improvise a strategy that fits the technology you want to use – simply won't work.
A marketing tech stack's anatomy will look very different if you're selling your products or services to consumers (B2C) or another business (B2B). Each uses different strategies, techniques, channels, and tools to acquire customers. Their stack needs to match that business need.

The tools you're likely to use in your stack are likely to be used in different stages of your funnel.
Stage 1: Attract
Stage 2: Engage
Stage 3: Analyse and optimize
The common thread across all three stages is content. Whether it's videos, images, ads, case studies, presentations, or podcasts, content in all its forms dominates marketing today.
Single source of truth
Since content is at the heart of most marketing strategies, it's worth considering how we use and manage that content. Since content is constantly changing, it's a great idea to have 'one source of truth' – a single, safe location where master assets are shared. The brand chaos, errors, and misprints that follow when users use locally stored out of date brand assets is nothing short of a nightmare.

It takes discipline to change an organization, but creating that single source of truth for all digital content is a move that will remove the chance of embarrassing mistakes and sustainably offer brand security. It's just a matter of habit – if your team and external partners are forced to go to that single source first, then you've changed behavior forever.
Organizing your assets
While a single source of truth is important, not every one of your team members will need access to every single asset, so it's important to organize your assets by theme in your brand asset management software. By organizing your assets around a taxonomy that works for your business, you'll be creating a structure that's easy to understand for everyone who has access. If you are, for example, a chain of hardware stores, then you may want to organize your visual assets around departments, like Electrical, Plumbing, or Gardening. Or you may want to make assets available by campaign, i.e., Summer, Back to School, Christmas, etc. Some marketing teams prefer to just make it simple by constantly updating the assets into folders or collections they're sharing by marketing method – latest Newspaper ads, Presentations, Videos, Brochures, etc. This makes it really simple to grab the latest versions so that no-one can ever use an asset that has expired or is no longer relevant. This can be achieved in two ways – behind the scenes, someone in marketing constantly updates this location and ensures that the out-of-date version is deleted or archived, or go-live and expiry dates are set once an asset is shared.
Expiring Assets
This concept of expiring assets can be beneficial in other ways too. There are significant examples of litigation and expensive settlements with stock photo and video companies whose license is being used beyond the agreed date because no system was in place to ensure that the images, video, or sound files were removed at the end of the license periods. Businesses are left with little option but to settle or face embarrassment and brand damage if pursued in the courts for these breaches.

Dreaded Duplicates

Multiple versions of circulation assets are among the most common problems that can be resolved using a digital asset management system. There is a danger of using an out of date version of an asset, which is in breach of brand guidelines. Using a version of an asset at a resolution or color space is not appropriate for usage. Good digital asset management systems will have alerts for duplicate images, forcing the users to decide to rename or abort the upload of a potential duplicate asset.
Metadata

Of course, a good naming convention for assets and the metadata (tags, keywords, captions, and more) embedded in assets 'at birth' is beneficial to ensure that the asset's purpose can be identified by its name metadata in an instant. Digital asset management systems will extract metadata from your assets so that your DAM will automatically have all of the critical metadata that was embedded in your assets when they were created. A DAM will also generate its own information like 'created date' and date last modified, which can be useful criteria when searching for assets within a DAM.