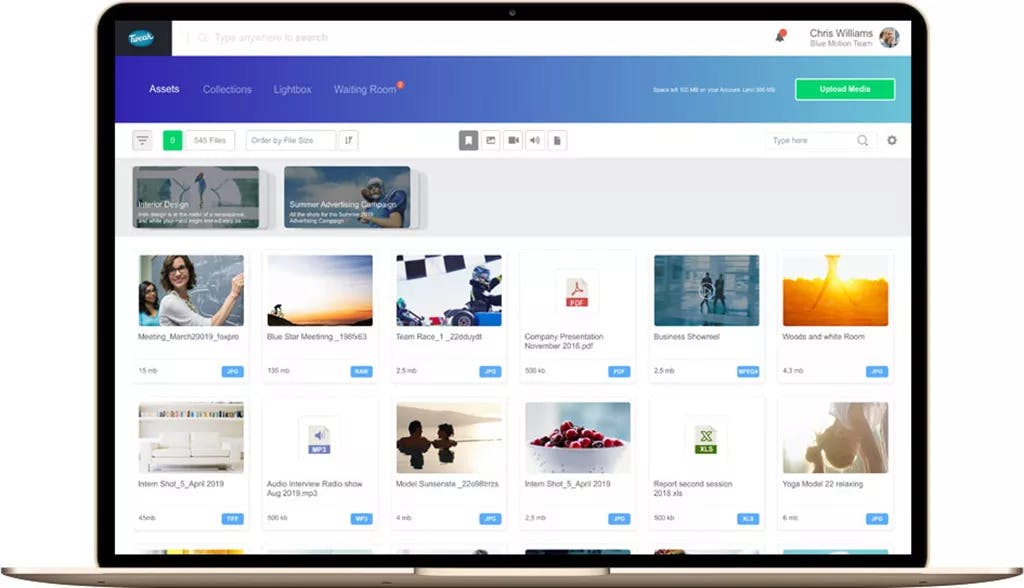 Most of us who work in business use a form of central storage as well as our laptop or desktop computers. There simply isn't enough space to store all the files we'd need to access – and it is poor practice anyway.
Some of us use servers or shared hard drives – or cloud storage solutions like Dropbox, Box, Onedrive or Google Drive.
We use them to back up important documents and files. I think of these services like the spare room in our homes, where we dump stuff that we're not sure we need or not. Because we can't decide whether we'll need those files again or not, we put them in a storage space which will keep them safe, just in case we do.
This is exactly what these cloud storage services were designed for – somewhere safe to store the stuff we might need someday. Yes, every file you put into the correct folder in your shared cloud storage, but how often is it? I'm not saying that the service offered by these great organizations isn't great – it's something the most businesses need. If you're a small company without relatively few large digital assets (like videos, audio and sound files) that are used and re-used by your team.
However, what cloud storage is not – is a means of organizing, storing and sharing assets with your team and external partners. None of the great companies in the cloud storage space come close to serving that need.
Here are a few features that are unique to the best digital asset management applications.
1. Clearly defined user rights
Generally, there are three basic sets of user rights – those who can upload or contribute assets, those who use the DAM and admins who can define how assets are stored and found – and the rights given to users.
2. Content Permissions
Users can see only the content that is shared to them as an individual or as a group. For example, the sales team may have access to a set of documents and brand assets which they need on a day to day basis. They won't see future strategic plans or work in progress. There are further levels of permissions that matter too;
Do they have the right to view only?
Do they have the right to download
Do they have the right to share with other users?
Do they have the right to edit?
3. Approval of assets
When you've got a DAM you've got the power to change how the organization works. Your agencies, image and video suppliers and designers need to upload their assets into your system for approval. You no longer need to navigate other systems. As part of the procurement process with suppliers, you should indicate that they upload their assets for your approval, and specify the tagging, descriptions and metadata so that those assets can be found easily. That means that your admin can easily check those assets and accept or reject them, directing them to the appropriate collections or folders on your DAM. Quite simply, quality control on what comes in is critical. Quality control on descriptions, tags and other metadata ensures your assets can be found instantly.
4. Content Insights
A DAM will give you insights that are vital for your marketing and IT operations. Who has downloaded what and when? When you know what the most popular assets and searches are, you'll have a much better handle on which of your marketing assets are performing – and perhaps what you should concentrate future content efforts on.
5. Sharing
Of course, the whole point of a DAM is to share assets, but there can be many flavors of sharing. Here are a few options
Sharing with DAM users who have access to a defined set of content with specific rights
Sharing with external sources via a link (which can expire)
Sharing with external sources via a microsite (in which assets can go live and expire) with or without password protection
Sharing directly to social media channels
So, in summary, you should consider a DAM if;
You want to organize and share files securely
You want to give access to multiple users with different rights to assets
You need clear oversight of how your assets are being used
You want to share hundreds or thousands of files
You want to quality control what is available to your team
You want your team to operate at maximum efficiency, with minimum time wasted searching for assets
You want multiple ways of sharing files, according to the circumstances