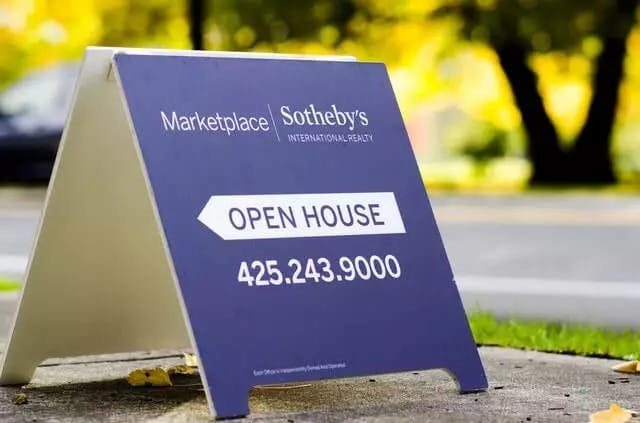 Have you ever wondered how you can grow your client list in new and inventive ways – but found the idea of searching for different marketing tips for realtors intimidating? If so, you're not alone, and thankfully, there's a solution here to help.
When talking about new marketing ventures for realtors and real estate agents, there are always new tools and supposed solutions on the market promising to bring your business to the next level.
However, it can be challenging to know which tools are the best and which may work in the short-term but ultimately be useless with all of this choice. 
That's why in this article, we're going to talk you through some great, and often free, marketing ideas and tips for realtors that can be implemented easily. 
Read on to find some new marketing tips for your real estate agency to try out – without breaking the bank on your marketing budget!
Marketing Tips and Strategies for Realtors
Live on Social Media
The best advice anyone can receive regarding your real estate agency and boosting your client list is to use the free promotion of social media. Treat all social media accounts with the same quality and message you do on your agency's website. Offer value and inform as best you can. 
Translate your website theme and brand identity to your social media accounts. Having a consistent theme gives your brand identity a streamlined impression on your prospective customers and makes you easily recognizable compared to your clients. 
Advertise your listings on social media. Facebook, in particular, is a useful method of advertising whilst being cost-effective, as is Twitter.
Use Your Expertise
Most likely, you've been in this business a while and know what you are doing as a realtor. Because of this, you can try your hand at offering your expertise for free through an online webinar or in-person Q&A sessions, which can be filmed and later uploaded to YouTube.
If you choose to offer your expertise for free, your business will gain an excellent reputation as being a credible source of information on all things real estate. 
Search for Referrals
Referrals and testimonials are some of the most important methods of gaining new clients' trust – often, customers will believe each other over a brand. It's important to realize how effective they can be when harnessed correctly. 
Upload testimonials on your website and social media account as often as clients are willing to share them with you. Most likely, they'll be happy to help you out after the incredible service you gave them. Include video and image testimonials that are shot professionally. These will speak volumes about your work ethic. 
Watermarked Images
Images are emotive and inspiring, and it is no secret that properties need high-quality images to sell. Invest in high-standard photography where possible and make your properties and your brand look as good as possible. This will help your clients to begin imagining themselves within the properties. 
By watermarking images with your logo in the bottom corner of the images, you can impact your brand upon clients without being forceful.