CEO Blog
How my NYC dancer image became an award-winner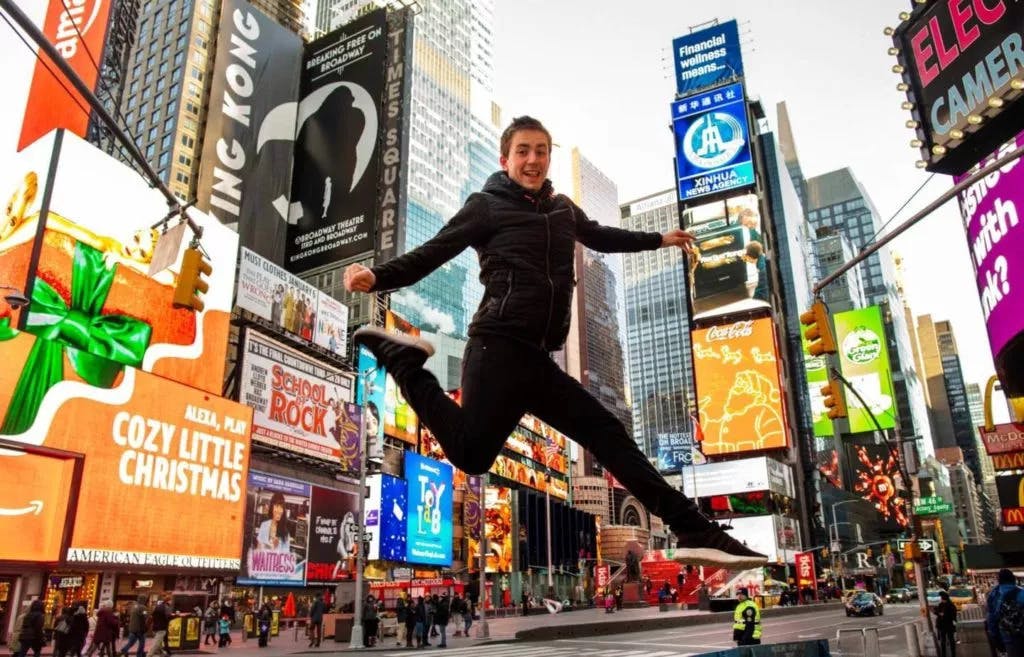 I've never given up on my first career of photojournalism as I've navigated the world of tech and business in my role as CEO of Tweak.
Writing and taking pictures have been part of my life since I was very young. I spent almost twenty years in photojournalism for local and national press before launching my last companies, Stockbyte and Stockdisc. With family and friends I'm rarely without a camera – and I've been given a chance to contribute to some great publications keeping my skills for the visual sharp. There's one publication that's close to my heart  – Kerry's Eye, a weekly newspaper, which my late parents,  my brothers and I launched in 1974 in Tralee on Ireland's south west coast. We were just kids, but we learnt the ropes quickly in the cut-throat world of regional newspapers. I'm glad to report that Kerry's Eye is thriving under the command of my siblings Pádraig, Brendan and Kerry and their editor Gerard Colleran. It was in those years at Kerry's Eye where I learnt about publishing and color reproduction. The coalface knowledge and skills I developed became critical for the innovation that our team create at Tweak today.
In between Tweak business meetings in New York last year I picked up a story about David Geaney, a Dingle, Co. Kerry entrepreneur who had shone years earlier in our Junior Entrepreneur Programme (a not for profit of which I was a co-founder). David had brought his dance show to Broadway – an amazing success story. The challenge? Produce a knockout picture which would be good enough to to 'splash' my story – and knock my competitors for space off the page. Lying on the freezing cold concrete of Times Square at 8am on Thanksgiving Day, the magic unfolded in my viewfinder as the Dingle Dancer leapt towards the New York skyline with the chaos of Times Square signage in the background.
It was splashed in Kerry's Eye in the following edition and this weekend, to my surprise and delight, won my first ever press photo award in the Press Photographers Association of Ireland Awards, taking third prize in the portraits category. I love my craft and was humbled to be honored. I'm as enthusiastic about the power of photography now as the first time I put my eye to a viewfinder at twelve years of age. I've never stopped learning. It's the gift that has never stopped giving. Stay with what you love – it will reward you.