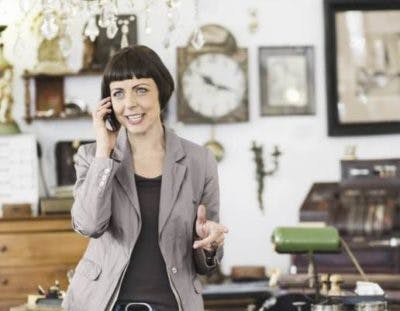 Before you can begin to follow worthy buzzword trend of sales enablement, you have to understand what it is you're hoping to engage with. After all, what is sales enablement?
Sales enablement is an ongoing process that intends to equip all sales employees, who regularly engage with clients and customers, with the ability to add value to each individual interaction systematically. By doing this, we hope to interact meaningfully with customers and clients, encouraging them to become returning customers. We hope to help you design a sales enablement plan aligned with what your business or company stands for regarding vision and future aims. To do this, we need to understand what buyers truly need, speak with confidence to buyers, and produce understand buyers' objections and complaints – and how best to change. In the past, we have failed to personalize our sales concepts and products to the customers, offering generalized products instead. In order to follow a full sales enablement plan, you need to consider some of the steps outlined below.
Steps to Implement a Sales Enablement Plan
Step One
Step one is to identify your business's baseline quotas, achievements, and current CRM system, or if there is none in place. It is important to know what your sales team distributes in collateral, and what their rate of winning leads is, before you implement anything new to revolutionize this.
Step Two
Adopt a CRM system that fits in seamlessly to your sales representative system. Implement any additional marketing software that will boost sales and profits. Over a period of six months, consider how quickly your sales team are reaching their quotas in comparison to the past. With this, you can create a metric of where you believe your sales should be.
Step Three
At this stage, your sales enablement platforms and CRM systems are in place, and you can see a positive trend in how quickly your sales teams are hitting their quotas. Your success rate with leads should be rising with each month and should continue to grow upward. It is important to make sure that your CRM and sales enablement systems are accessible from a tablet or mobile device. Referrals should begin to come in from existing customers and clients, with confirmation that a personalized experience aids your profits and testimonials. At the end of the day, it is most important to make sure that your projects function seamlessly and thoroughly. Make sure to audit your existing programs and measures that are in place prior to implementing anything new. Ensure that your team leader provides hands-on assistance in marketing and sales, as the two departments work hand-in-hand and help achieve both department's goals.