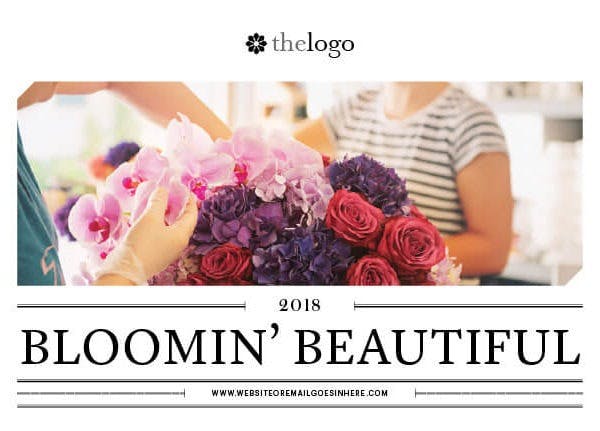 Postcards might just be one of the most misunderstood pieces of marketing materials. After all, when do you think of postcards being used the most?
As a cute memory of a holiday away, right? While that may be true, one of the best uses of postcards is as a promotional direct-mail tool. But how do you go about designing the perfect postcard? What are the tips and tricks? That's what we're here to answer today. We're going to share some of the best design tips for postcards. Keep reading to finding out how best to design unique and eye-catching postcards.
Maintain Clear Headlines
Having clear headlines will certainly improve your return on investment. You have to make it clear what you're offering right away, and a clear and concise postcard headline will make sure that it stays in your customer's mental sphere. It's best not to overthink your design. Minimize the number of text boxes you are using. It can be harder for customers to retain information if the layout alone is cluttered. Display eye-catching information larger than other relevant text to the fore of the postcard and easy to read.
Using Images effectively
The space on a postcard is limited, but images can be important when used wisely and necessary. When choosing images to use, you should use professional images, which reflect your quality products or services. When using images, you are creating visual interest in your brand, which is important to show that your messages are consistent – even when showcasing what's on offer.
Unique features keep things interesting
There are so many brands out there using postcards to create interest in what they offer when it comes to direct mail. It's essential to be unique, original, and thought-provoking in your designs and what you offer. Include some features that are not entirely standard, such as special textures or rounded corners. Be as creative as you can manage within your budget. Don't break the bank whilst postcards and other marketing materials are perfectly incredible in how they function, they might not be worth breaking the bank for – especially if your marketing budget is already strained.
Helpful tools for postcard creation
It can be worth it to explore other options out there for different marketing material providers. If you find that you have consistent use of postcards or other marketing materials, it would be worth checking Tweak. Tweak exists as a source of over a million agency-standard designs that are extremely useful. As a Brand Manager, you can decide if users can make changes to marketing material templates by giving them restricted access or whether approval is required from head office before a print-ready PDF or digital design file is produced. It is possible to send customized files to a printer automatically with Tweak's integrated interface.
Using Tweak's allows marketing material templates, including postcards, to be customized with the user's information, logo, or images, simplifying the process all the easier. It's a real evolution of the marketing template to customize professional marketing materials that are already kitted with professional copy and premium photography. Check out our homepage for a free demo on how to access over a million marketing material templates and design with Adobe Creative Suite (InDesign) – without any of the highly expensive licensing fees.