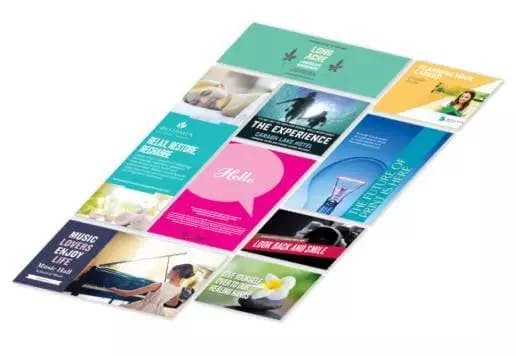 One of the key methods of promotion that still exists to be as effective is the use of flyers to stimulate word of mouth. While social media has an abundance of benefits, flyers can also be an effective means of conveying the unique offers your business has to offer by creating a level of buzz around your products. Flyers are also incredibly versatile in how they can be spread out to a target audience.
For example, you can consider a door-to-door mail drop, newspaper insert, or in-store distribution. This is also a unique opportunity for you to be as creative as you want with your business ideas. Make your flyer stand out in any way you can and give your offers pride of place. Your flyers can also be fantastic for providing incentives to your customers to create interest in your products and services. Use your flyers to offer discounts to a lucky few, and you will have returning customers in no time. However, designing the right flyer for your business can be a challenge, so below, we have curated some of the key ways in which you can design a flyer that reflects your business ideals accurately.
Tips for Designing the Right Flyer
Professionalism and individuality are key when designing your own marketing materials, and thankfully, with the right helping hands, you can achieve this easily. Here are our top tips to remember before you begin designing your flyer. One of the most important ways to ensure that people give your business a second glance is by making sure that your business – and you – are approachable. For example, if you are a realtor or real estate agent, your headshot needs to be friendly and kind. For many people, your flyer is the first to have heard of your business, and therefore, putting your best foot forward is vital. You can't underestimate the visuals that you use, so you should consider investing in professional photography. You can turn striking photos directly into business with a few simple strokes of color, gradient, and text. If there is anything more likely to turn someone away from the information your flyer has to offer, it has too much content. Include only the most important information, and you will capture people's attention much easier.
With Tweak, you can design flyers from thousands of templates or upload your design. Tweak works through tight integration with Adobe Creative Suite (InDesign) and is available from any web browser. This means that once you have uploaded your designs or chosen a perfect template for your business, you can edit, design, and create at any time – without having to call your designer over every single change. For information and a free demo on designing your flyers, check out our homepage or the sidebar.