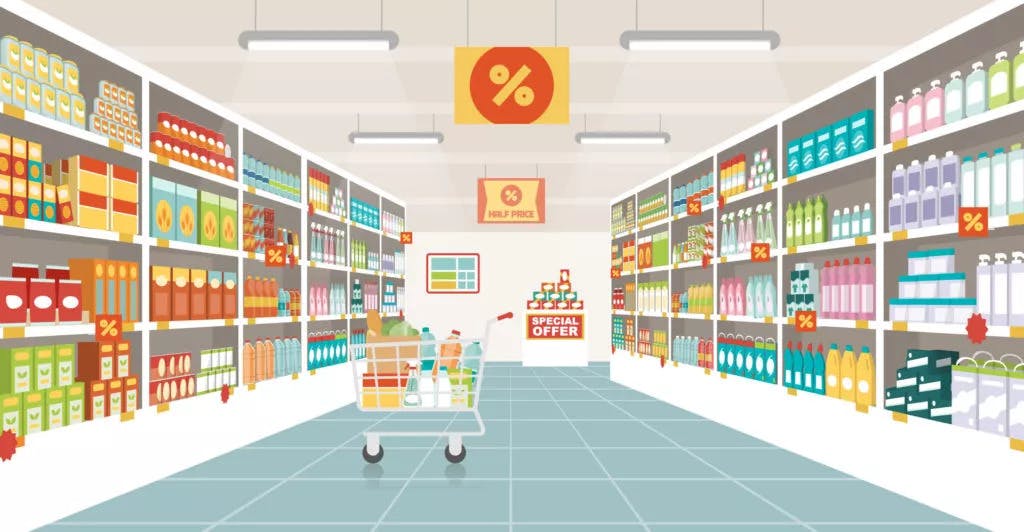 How to Design Effective In-Store Visual Marketing.
What is Visual Marketing?
Visual marketing and design communicates a brand's value or message to customers using visual elements such as photographs, graphics, and video in an engaging format. People respond to visual information better than any other type – the human brain processes images 60,000 faster than text, while visuals constitute 90% of information transmitted to the brain.
This makes visual marketing a particularly effective means of connecting with your customers.
Brand Story
Begin with your brand and the message you want to convey. What are your values? What does your brand stand for? Are you fresh and modern or more traditional and established? Having a clear understanding of your brand is crucial in successfully communicating with customers. A strong brand story should make a clear connection between your brand and how it helps your customer and should be at the heart of all your marketing images and messages.
Consistency
Have a set of visually compelling templates that can be quickly managed & customized, printed, and displayed at key points in-store – remember that eye level is buy level. It's essential to maintain consistency in your text – use only your brand's fonts and conform to your brand's color palette. A tip: keep text minimal.
Customer Journey
Think of your customer's journey through your store and position your marketing messages at appropriate points. Create an eye-catching entrance by carefully curating attractive window displays but avoid excessive messages at the entrance. Customers need a short period to acclimatize to their environment – a decompression zone – to maximize their comfort in a new setting.
Seasonality
Ensuring your displays are up-to-date with the seasons keeps your retail space current. In-store displays typically change one or two months before the season changes, allowing customers to prepare for the upcoming holidays. The recurring nature of seasons and holidays can evoke sentimental feelings in customers and encourage impulse purchases – your visual content designs should capitalize on this in both content and location.
Use your marketing templates for advertising seasonal goods and placing them in conspicuous places in-store. How often have you bought something just before paying? The point of sale is the perfect location for low-cost items, easily added to other purchases. Many of these purchases are made by customers who are not loyal to non-brand shoppers. When positioning your marketing visuals close to the POS, where changing seasonal items add interest and stimulate customers, take this into consideration.
Emotional Connection
Customers are more likely to like and trust you if they can forge an emotional connection with your brand. Visuals, particularly photographs, are key to this and enable you to share your brand values to build these relationships. Studies show that we rely on emotion – not fact – to make brand decisions; our emotional response to a marketing message is more significant than the message's content.
When choosing marketing visuals, decide on a demographic, and target it carefully. For example, first-time moms are older today than in the past, with many having their first child in their thirties – they were women before they were mothers, and it's important to acknowledge this. Many in this demographic connect more readily with realistic depictions of life, maybe mom and a child with untidy hair or mom juggling dinner writing a report. These real-life images reinforce the authenticity of your brand's marketing message.