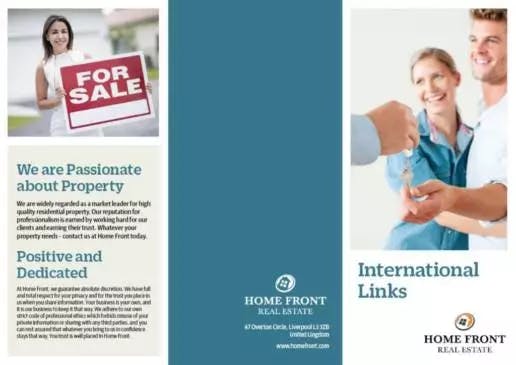 Every business wants to reduce brochure printing costs, undoubtedly. It has the potential to be a major marketing expense and can quickly erode a marketing budget. However, many businesses are under the impression that, in order to reduce brochure printing costs, you have to order your brochures in bulk. This isn't always true
The traditional thinking of marketing material production is sometimes, but not always accurate. Because clever game-changing technology and innovation have changed our world, many people pay different prices for exactly the same product or services.
Reduce Brochure Printing Costs
Beautiful design is awesome, but sometimes you just want to make simple edits to artwork quickly. With our Tweak, you can store all of your designs online and give 24/7 access to your wider team so they can edit and make high-resolution PDFs themselves in a flash because, as they say, time is money. No more will your employees wait for trivially small edits to existing artwork; just get the job done super-fast. With Tweak® Brand, you and your team can update brand-compliant materials and create high-resolution PDFs ready for printing within seconds. Simple.
Picture the scene. It's 11 pm, you're the head of sales, you don't have access to Adobe InDesign, but you have a conference in the morning and need to tweak (no pun intended!) an element of last year's pop up display graphic. 9 times out of 10, as head of sales, you don't work with InDesign® or worse still, maybe you don't even know what InDesign® is or does. It's fair to say you're up until some creek without a paddle – time to make a late-night call to the Design team!
Now, picture the same scene but with Tweak. This scenario would be alleviated instantaneously. You have access to last year's pop up display in the cloud, you can make the necessary design amendments yourself and be ready for that conference tomorrow…all without having to annoy the Design team late at night….again! You can visit our homepage for more information on how you can sign up for a free cloud asset management demo with our brilliant sales teams.