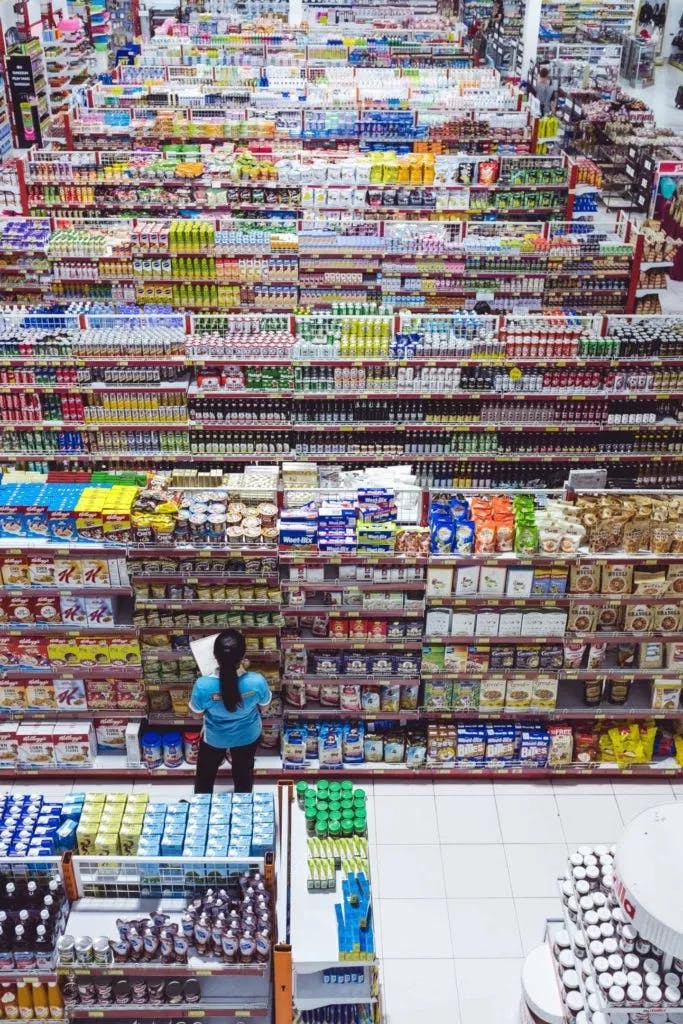 It is no big secret that the main way in which retail businesses develop is by increasing their customer. In short, more customers and clients mean more traffic and profit. More profit, in turn, means that the company has more money to be used for business expansion. So, the ultimate question is: how do you increase your customer base?
With the right marketing ideas for retail business development, you can recharge your retail business and achieve all of the expansions you wish within your sector. That's what we're aiming to help you with today – we're going to explain our favorite tips and ideas for retail business development and how you can apply them for your business.
Keep reading to find out how to take your retail business to the next level. We're going to begin with one of the key areas for expanding your customer base: marketing. 
Why Marketing Matters
Marketing is routine in business – it is a necessary technique that has to happen for success, right? However, we never quite think about the exact reasons we rely on marketing to boost our businesses and bolster our profits.
Nowadays, marketing is about building relationships and satisfying the needs of customers. Everything from online marketing, social media, printed marketing materials, and PR needs to be about recognizing what makes your business different from your key competitors. 
Marketing is an efficient way of making sure that your business has a clear end-goal and your customer knows of your past successes – and how they can be a part of your future ones.
Marketing is all about getting the message out there – without the knowledge, your customers can't possibly know what you have on offer for them to purchase.

What to Know Before You Start
It's important to start in your marketing plan to know that you need a strategic plan to help take your retail business to the next level. Without clear goals, your money will be poorly spent. 
If your based relationship-building techniques have not been working in the past, then it might be time to revitalize what you have been doing. Change your message, how you're communicating your business's benefits, and find new advice and experts.
Before you begin, be clear on the goals of your retail business. What success do you want to see? Create measurable goals with direct, and you will produce the desired results.
Perhaps the most vital aspect of marketing to remember, the customer will make or break your success. Sounds basic, right? It can be easy to forget that your customers are giving money for your products or service and are not obligated to.
Everything you do needs to be geared towards your customers. After all, customers can really easily say that what you're offering is not to their taste – and then you're stuck.
Marketing Ideas for Retail Business Success
Encourage Shoppers to Return
Marketing is also much about encouraging your old customer to return, as it is about bringing in new foot traffic. However, excellent customer service might not be enough to get your customers to return – or refer your business to their friends – especially if an online competitor exists.
One of the best things that can be done is to make an effort with your storefront and in-store experience as much as possible – along with adding little touches to thank your customers for their loyalty.
These can come in the form of loyalty cards in return for vouchers or discounts.
Advertise Locally
Even if you have a booming online business, you can never afford to ignore your locality. People need to feel like your business is beneficial to their community, and if you blend in seamlessly with their home, you will attract respect and attention.
Use flyers, brochures, posters, and business cards where your target audience spends time. If there is a local coffee shop or supermarket that you can advertise in, then we encourage you to take the opportunity.
Host Free Events
This idea might sound like you are setting yourself up for making a loss – a free event will undoubtedly cost money to run. However, this will be made back and more through the increased foot traffic into your retail business after the event.
Depending on your business, you could run a cooking class, a fashion show, a national workshop, or beauty and pamper evening. There is an endless number of ideas out there for successful events in a retail business.
By showcasing what you have on offer and asking for nothing in return from the customer (initially, of course), you will increase awareness about your business and encourage word-of-mouth from between members of the public. 
Use Videos Creatively
There is no real better way of getting information out about your product than through a fun video. There is so much room to create an expressive story showcasing your products or services in a video.
With an informative video, your chances of going viral are higher, and the number of people who know about your products is higher.
Urgency
Encourage a sense of urgency into every marketing message you do, and your audience will feel pressure to give in and buy your product or service.
Offer discounts and vouchers with expiration dates and see how the shoppers react – after all, no one wants to pay full price.