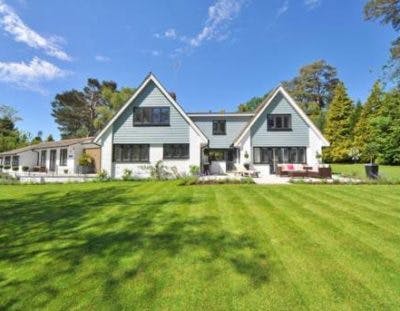 When it comes to outlining a successful brand, there is much more to be considered than a logo or identifying a color palette.
As well, many creative elements also need to be identified. To have an exceptional brand as a realtor, you need a combination of well-branded marketing and social media interaction to make sure that your business gains a well-understood reputation and brand. Today, we're going to give you some of the best branding ideas for realtors that will help you master your audience and bolster your brand. There is no limit to just how important branding is to a business in a world where you have endless competition, especially in real estate. That's why it is also endlessly important to understand the message you want people to know. It can be hard to define a marketing strategy without knowing what your agency stands for – and what makes you different from your competitors.
When you have identified all of the above, you will need to focus on the key features of communicating that brand – a great real estate logo, website, and marketing campaign. Some people truly believe that designing a professional and eye-catching logo is easy – when really, it's the opposite. Consider minimalist designs that focus on being clever. With clever designs, you can fixate using double meanings, giving the viewers a reason to look a little longer at your brand. When it comes to logos, your decision to use color or not is critical. Generally, colorful logos are the most successful as they communicate ideas and feelings, not just information. If you prefer simplistic designs, then that's okay. Use a minimalist style that will readily permeate the real estate world.
When people are trying to sell their house or find a new home, it's a serious business. Your real estate website needs to reflect this. This means no pop-up ads at all. There's nothing that annoys users more than having to shut down a dozen ads on the way to finding the information they need. Don't interrupt your user's search, and their contact details will be in your inbox in no time.
Another disruption comes in the form of slow-loading pages. Generally, this is because of the amount of contact loaded onto a website. Reduce your use of heavy images and optimize your pages, and you won't lose out on additional traffic due to something as trivial as slow loading pages. Have you ever needed to update your property listings in a flyer or brochure and your website, only to find the task not only menial but exhausting? In the ever-evolving world of real estate marketing, this is the norm and something which most realtors have settled themselves to expect. When this is the case, having a tool that directly populates your housing details and images into professionally design print and digital templates would be ideal. Well, that's exactly what Tweak does.
Tweak functions straight from any web browser in conjunction with Adobe Creative Suite (InDesign), helping you and your agents to have access to marketing materials 24/7. By designing your templates with Tweak – or uploading your own designs – you can ensure brand integrity that will make sure that your clients will see creative uniformity. Choose from over a million professionally designed templates – and design logos for free. For more information, sign up for a free demo.