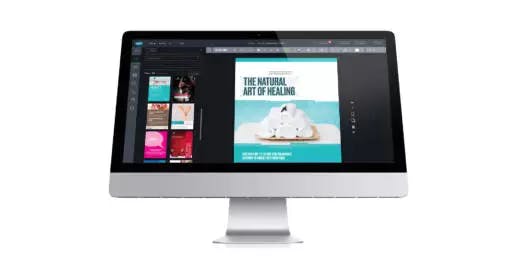 Do you need to maximize your business and minimize your costs are the same time? If so, then you've come to the right place!
Budgeting and saving money in business can be one of the most difficult aspects of the job. How do you marketing with quality while saving some money? Thankfully, it is possible – with just the right amount tools and information. Primarily with marketing materials, it is definitely possible to reach your target audience in a wide variety of ways. Marketing materials is the perfectly general term for everything used to marketing a business's offers. When these marketing materials are usually printed and they can refer to brochures, leaflets, flyers, business cards and posters and much more. Whether printed or online, there are very few businesses that do not marketing through high-quality, agency standard design. Having marketing materials – whatever they may be – can be extremely beneficial, but printing and design costs can be a cause of concern for marketing officers. Naturally, this is entirely understandable as the production process is often very separated into design, approval and printing. As the phrase goes, time is money so this separation can cause infeasible expense for some businesses. So, that's what we're going to focus on and help you with today. Here is one of the best solutions to help lower printed marketing materials costs that is sure to revolutionize your business and help you have some extra budget to redirect to other areas of your business.
Lower Your Printed Marketing Materials Costs with Tweak
Automation is name of the game these days, especially when it comes to marketing. The quicker and more effectively that you can achieve your marketing goals, the better. Due to this demand for a streamlined workflow, more and more automated marketing tools have come about. Tweak is different because it is a tool that specializes in streamlining the production of marketing materials in teams. One of the main benefits for automation in marketing is saving money on your budget and how it can help you to have money to spend in other areas of your business – without losing out on quality and Tweak puts quality first. Agency-standard design is Tweak's aim with ease of use. As a marketing automation solution, Tweak will help lower printed marketing materials costs by helping you print exactly what you need – whenever you need them. Tweak's main feature is as an online, secure platform for all of a business's marketing materials – with a huge selection of templates to choose from. From your web browser, you can choose your preferred marketing materials and edit them in tight conjunction with Adobe Creative Suite (InDesign). Edit and perfect your styles to reflect your business ideals easily. Choose from over a million templates of designs, perfect them and edit them whenever you need – all from your web browser. A product price update? Well, no need to contact your designer, you can make any changes you need to. This entirely eliminates double-handling in any business with design as all of the small changes can be made by the end user in a user-friendly platform, helping designers to focus on the original design. This absolute control over your designs can let you choose the designs you need to print, as you need them. Send your designs to a commercial printer or print them yourself as you need them – saving you considerable budgeting money with every single re-print. As an additional means to save on printing costs, you should consider the type of paper you are printing and should give multi-page printing a second thought. If you can condense your information into as few pages as possible then you can make a big difference with your printing costs! For more information on Tweak, head over to our homepage or click on the sidebar and you can sign up for a free demo and witness just how Tweak can help your business save on your marketing and printing budget.