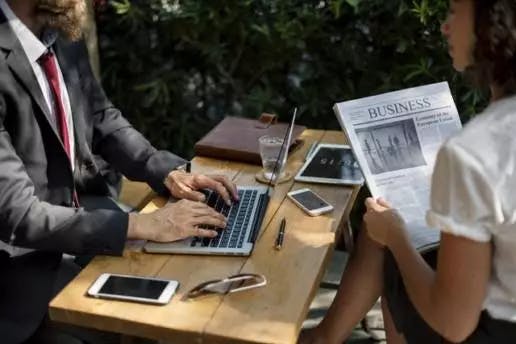 A good marketing plan is probably one of the most important steps in creating your franchise – if not the most important. A marketing plan for franchises helps you to present on paper a well-thought out approach as to how you intend to market your franchise.
Of course, not every franchise requires a plan. Some franchises will do all of the marketing for you. Within your plan, you can also mention who exactly you hope your franchise is targeting. That's why in this article, we're making it clear what you can do for your marketing plan – and tips and ideas you can include.
Tips for Creating a Marketing Plan for Franchises
When the time comes to create or draft a marketing plan for franchises, it can be normal to be intimidated. After all, where do you start? Well, the best position to take when pitching a marketing plan for franchises is to present why your position is original and unique. Offer honest information about why your marketing plan for franchises will help you to compete with your competitors' businesses. This will encourage investment and help you propose more ideas in the future. Another tip is for you to test how your marketing ideas will be perceived by the target audience that you are trying reach. Speak with prospective clients and customer and monitor their reactions to specific questions about your new tactics. Make sure your marketing plan is well-thought, clearly designing and overall extremely thorough. The more effort you put it, the more usable it is by the marketing team. Offer logical guidelines and be prepared to answer any questions your team might have about how this can be implemented.
Marketing Ideas for Franchises Online Marketing
Many franchisers have begun using online marketing as a technique to gain more customers and clients. Not many years ago, online marketing was not an option but now, the internet has made marketing a democracy. Give your audience the chance to have an interactive experience with your brand, with social media outlets. YouTube in particular can be a really useful means of creating quality content that can be streamed live.
Promotions
Promotions are a really useful way of sparking interest in your product. You've seen promotions everywhere – discounts, offers and sales. Promotions count as any kind of special promotions that doesn't happen in everyday business. Use the internet here to spread the news of your promotions, without breaking the bank.
Advertising
Digital and print marketing have different benefits but are equal as useful. The complication comes, however, when many different locations need to have a consistent brand integrity – no matter their geographical location. With that being said, we suggest Tweak. If you have many different locations, and you want your brand assets to be common across them all, then Tweak is perfect for you. Available from any web browser, your teams across the globe will have international and 24/7 access to brand assets – making local edits simple. For more information check out the sidebar or visit our homepage to sign up for a free demo.