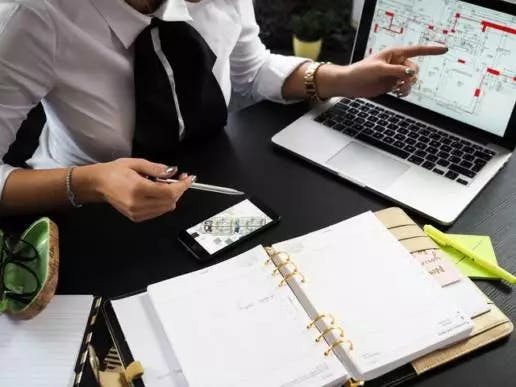 Undoubtedly, the competition is fierce in real estate marketing. This competition means that your agency needs to stand-out – and your marketing techniques need to be unique.
Your overall goal should be to choose marketing strategies that expose you to more clients than you can work with – achieving a happy outcome for both. By getting your message out to a larger audience, you can be sure that a portion of people who see your marketing materials will contact you for further information.
To help you gain more prospective clients, we've put together a list of real estate marketing strategies. Read on and find some tips on marketing your real estate agency for success against your stiff competition!
Online Marketing Strategies for Your Real Estate Agency
Embrace Social Media
One of the best pieces of advice anyone can give you regarding your real estate agency, is to use the free promotion of social media. Treat all social media accounts with the same quality and message you do your agency's website. If your website has a minimalistic style, then you should translate that theme to your social media accounts. Having a consistent theme, gives your brand a seamlines impression on your prospective customers. Advertise your listings on social media. Facebook, in particular, is a useful method of advertising whilst being cost-effective.
LinkedIn
LinkedIn's power is contained within your customer's ability to search your business name – as well as your individual realtor's names. With this single glance, your prospective clients can become clear on just how professional your workers instantly. LinkedIn also has a feature all 'recommendation,' which can be easily used to your advantage. This can be a space to ask for testimonials from previous clients who will attest to your skills as a realtor. Optimize Your Website On your website, keywords can be a fantastic means of giving your agency a boost in the Google ranks. Consider working with an SEO specialist who will help you use keywords, professional headlines, and back-linking to optimize your website. By using local-orientated keywords, you will be able to attract buyers in your area.
Offer Quality
Create quality online content. Use your skills and experience to offer excellent original content that genuinely benefits your current and prospective clients. Host a webinar or a blog where you answer people's common queries regarding homes to buying or selling a home. You can upload these live or pre-recorded videos to your social media accounts. Consider advertising on websites such as Zillow or Trulia – where buyers regularly check for updates. Good luck advertising your real estate agencies with these marketing strategies! Check out our blog for additional information and tips!