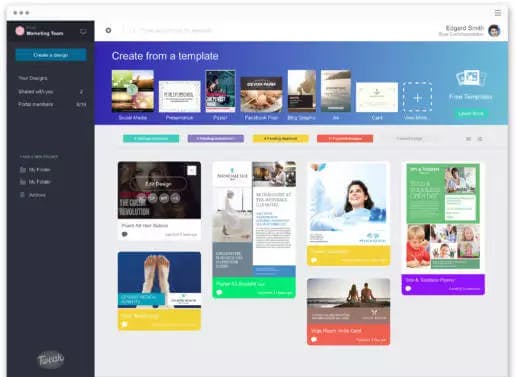 Having the ability to reduce your flyer cost can be an incredibly useful skill in order to keep your marketing budget under control.
Flyers have long since been a valued tactic to sell a product or service. Using door-to-door flyers, newspaper inserts, or by handing them out in-store, you can gain a huge amount of business. However, when it comes to the production of flyers, the cost is a vital consideration. Printing is better value than ever nowadays, with the arrival of low-cost printers. The big challenge in terms of cost is the design itself. Save money on design, and you have truly minimized flyer costs. In traditional terms, flyers were designed and re-designed for every single version of the flyer you want to produce. Multiple revisions of changes and corrections can lead to an increase in design costs – long before you get to printing. That's where we come in; we want to help you save money on your flyer costs.
Save Money on Flyers with Tweak
When you consider the amount of time spent on revisions and the pre-printing costs, having double-handling of marketers and designers might be the best way to finish working on flyers. Depending on your brand, you need to understand and decide if you want a high-quality online design or whether you want to make your own flyers with a custom design.
With Tweak, you create an incredible off-the-shelf readymade design, with over a million different agency-standard designs. Each design is made in multiple languages and is available with premium photography and professional quality specific to 350 different business types. Tweak is a service with high-quality imagery that can be used in any template but is also available to upload your own. Tweak is a Digital Asset Management service, which means that through a web browser, you can make your marketing collateral in an online portal where users without any design knowledge can easily make changes in seconds.
Print-ready PDF files can be downloaded instantly. Social media posts can be immediately shared with Tweak's direct integration to Twitter, Facebook, and LinkedIn. Eliminate double-handing of marketers and designers, and you will reduce your flyer costs dramatically. Make otherwise tiresome editing tasks a mere minute. Visit our homepage for more information and to sign up for a free demo.