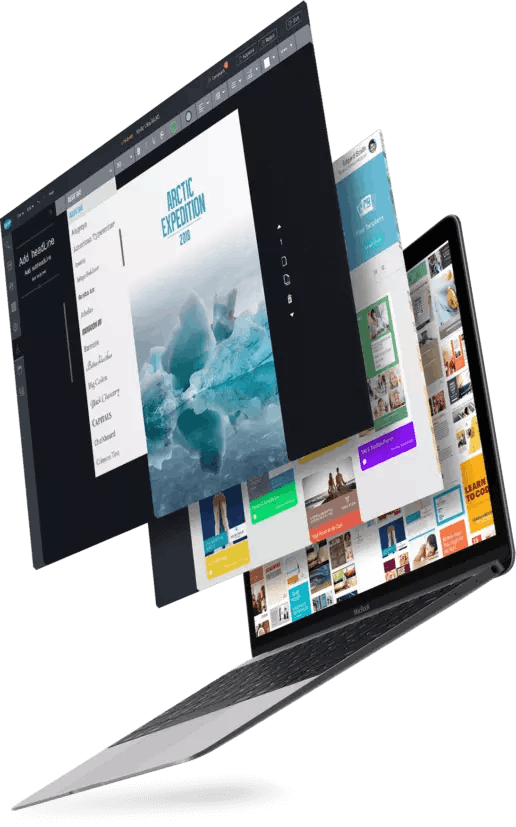 Editing InDesign files and documents online has never been easier with this new and revolutionary way of opening InDesign files online.
Adobe InDesign files are notoriously hard to open without the Adobe application. InDesign is a document format owned by Adobe that cannot be opened by other applications. As InDesign is used for designing and structuring the layouts of magazines, newspapers, marketing materials and more, it is a highly popular format for designers. Files are very easily exported to PDF, PNG, JPEG, GIF and other popular formats. However, this popularity makes the situation all the more challenging when users want to open and edit their InDesign files without the Adobe application. With external applications that claim to open INDD online, there is always a risk of compatibility issues if they use an older version of Adobe InDesign. When INDD files are opened in these third-party applications, files may not fully process their features such as color palette or fonts. Often, Adobe offers users plugins that are functional to third-party users who use these plugins to create new features and expand INDD features. You can visit the Adobe website for more information on InDesign features and plugins and their pricing.
However, we're going to explain the new way that you can edit your InDesign files online and perfect your designs. You'll also learn how to open INDD files.
How to Edit and Open INDD Online with Tweak
Editing INDD files and documents online has never been easier with this new and revolutionary way of opening INDD online. Tweak is a powerful DAM tool with that acts as one platform for all of your digital assets. With a repository of over a million templates of different marketing materials from flyers to brochures, you can choose a design and create right there. However, you can always upload your own INDD files to Tweak, open them and edit your designs. Tweak helps you access your brand assets 24/7. It's possible to share a library of images for users to select and edit the images, which have been chosen in a document in Tweak. Editing text is equally as simple and is just a matter of clicking, just like in the InDesign application. You can visit our homepage to sign up for a free demo.