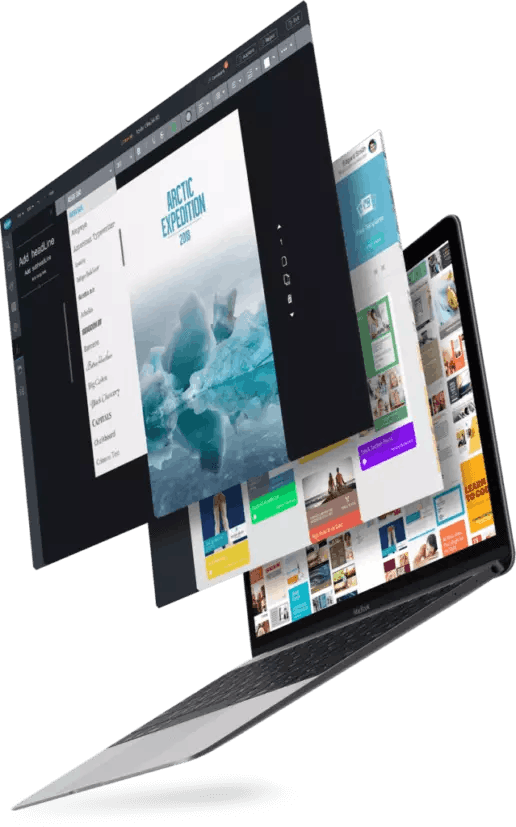 Adobe was truly incredible when they decided to make a means of editing and opening creative files with Adobe InDesign. This is all well and good, but how does one open those files online?
Adobe InDesign is a proprietary document format of Adobe that is a desktop application and is single-handedly the most popular layout program available for different marketing materials, eBooks, books, newspapers, and magazines. Documents and files can be exported to PDF files, PNG, JPEG, and GIF – once it's accessed on a desktop. However, this requires a significant investment in Adobe InDesign expensive licensing – which is far from ideal for casual users.
Some people may try to use other, free programs to open their files online, but often these will affect the appearance of your document significantly. The fonts you used to create your documents and some images might not be available in your editing software, affecting the end result and appearance. From this perspective, it is definitely worth it to invest in the appropriate Adobe InDesign file viewer that will open InDesign files online – which is what Tweak offers you.
Open InDesign Files Online with Tweak – the Easy Way
Often Adobe InDesign functions best with plugins – helping its users to extend the capabilities of the tool itself. However, none of these plug-ins allow you to use the tool on your online with only desktop usability features available. If you're having difficulties editing some of the features of your InDesign documents, you will mostly be encouraged to download an additional plug-in. This is far from the most effective use of your computer space and can make your machine vulnerable. The Adobe website gives a full overview of all you need to know for using the tool online. However, the editing and opening of InDesign files online is also possible in a new and exciting way, with Tweak. Tweak has created an Adobe InDesign plug-in, which allows users to upload their Adobe InDesign documents – and fonts and images to Tweak's INDD file viewer.
You can open your files from your web browser – any web browser – and make PDF files, JPEGs or share directly to your social media accounts with our social shares feature. Tweak is essentially one platform for all of your digital assets with over a million available marketing templates that can be edited and created from a web browser, in tight conjunction with Adobe InDesign. You will no longer need to pay expensive Adobe licensing fees to edit your designs. Automatically populate designs with data, text, and images with a single SKU code and experience one-click printing with live reporting on design progress. So, once you have an internet connection, you can access your files in InDesign 24/7. Share a library of images for users to select and edit and set editing and approval rights – just like with Adobe InDesign desktop application. Check out our sidebar or homepage to sign up for a free cloud asset management demo with Tweak.