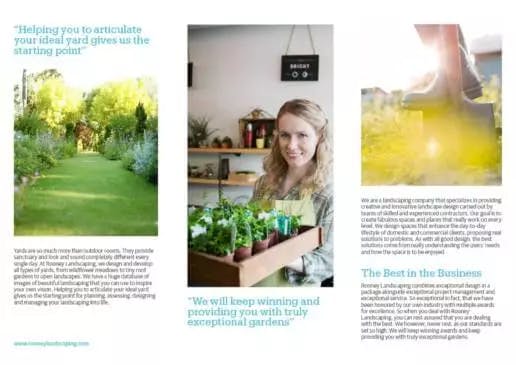 Finding an inventive means of paying less for your brand assets and marketing materials can radically help your businesses budget – in a number of different departments, but primarily in the marketing department.
When budgets decrease without sacrificing quality, the workflow of the business is streamlined entirely. Marketing and brand asset savings aim to reduce all costs relating to procuring marketing materials such as flyers, brochures, posters, and business cards to improve one's supply chain management and reduce product pricing. To help you decide how your business can reduce marketing material costs and expenditure, we have curated a list of tips and advice to help you make decisions within your marketing department.
What is Collateral Design?
In short, marketing collateral refers to all media used in the service of selling a product or service. Marketing collateral is often referred to as marketing materials. These can refer to brochures, leaflets, banners, business cards, posters, and more. Collateral is usually used to make the sales process more effective and easy. The information on each piece of collateral is very much linked to its impact on the customers. With quality, emotive marketing materials, your profits can soar, and your interactions with prospective clients will be all the more efficient and successful.
Lower Your Printed Marketing Materials Costs with Tweak
Automation is the name of the game these days, especially with marketing. One of the main benefits of automation in marketing is saving money on your budget and helping you have money to spend in other areas of your business – without losing out on quality. That's what Tweak aims to do. As a marketing automation solution, Tweak will help lower printed marketing materials costs by helping you print exactly what you need – whenever you need them.
Tweak's main feature is as an online, secure platform for all of a business's marketing materials – with a huge selection of templates to choose from. You can choose your preferred marketing materials from your web browser and edit them in tight conjunction with Adobe Creative Suite (InDesign). Edit and perfect your styles to reflect your business ideals easily. Choose from thousands and thousands of designs, perfect them, and edit them whenever you need them. A product price update? Well, no need to contact your designer, you can make any changes you need to.
This absolute control over your designs can let you choose the designs you need to print, as you need them. Send your designs to a commercial printer or print them yourself as you need them – saving you considerable budgeting money with every single re-print. As an additional means to save on printing costs, you should consider the type of paper you are printing and should give multi-page printing a second thought. If you can condense your information into as few pages as possible then you can make a big difference with your printing costs!
For more information on Tweak, head over to our homepage or click on the sidebar and you can sign up for a free demo and witness just how Tweak can help your business save on your marketing and printing budget.