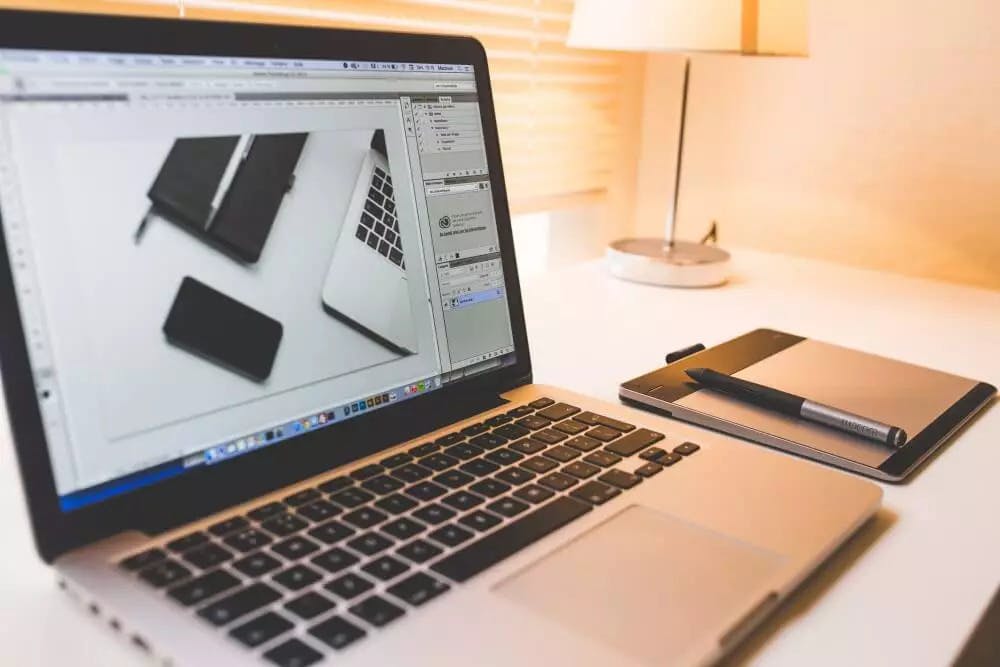 Adobe Acrobat feels as though it's been in our lives for a long, long time. And in a way, it has. Its lengthy lifespan is part of the reason it has amassed such a following of loyal PDF managers, who use its service to edit PDF files daily.
Yet recently, more and more independent PDF editors have been crawling out of the woodwork and have also become very popular.
Many of these PDF editors are free, online and relatively secure, which makes it understandable as to why some people prefer it to the paid versions of Acrobat.
We're here today to put this debate to bed – which is better, PDF editor or Acrobat?
Read on to find out our pros and cons in the age-old question – PDF editor vs Adobe Acrobat.

Adobe Acrobat: Pros and Cons
Adobe Acrobat has many pros and sadly, some cons. Here is the most comprehensive list of both for Adobe Acrobat.
Pros
Easy to use 
Adobe Acrobat makes PDF files very easy to view, share and print regardless of the operating system. The software can be installed on any computer.
Navigation
Acrobat has its own navigation system with keywords. In a different layout but similarly to Word document, you can use bookmarks, hypertext links, and thumbnails.
Magnification 
Adobe Acrobat also helps you to get the best possible display on any document because of its magnification features of up to 800%. 
Compression 
With Acrobat, you can compress documents without difficulty including JPEG file. This will save you file space on your computer.
Copy/paste 
By using the copy and paste feature, you can transfer text from one PDF file to the next.
Edit text 
This is a big difference between Acrobat and many other PDF editors. With Acrobat you edit the text you have written as if you were using Word.
Multi-functional 
With Adobe Acrobat there are many features that you can choose from. Some need payment, and some don't. Acrobat Pro DC and Acrobat Standard DC both need subscriptions. Adobe Acrobat Reader is free, but that doesn't allow you to use any of the PDF editing tools.
Cons
Navigation 
While this was listed as a pro, it is also, a con. Many people complain that the Adobe Acrobat's navigation because it is unlike any other navigation tool and can be hard to understand because of the toolbar system.
Bugs 
like most software, Acrobat has some bugs which can be quite frustrating for users. To remedy this, many users have gone back to using Acrobat XI as opposed to the Acrobat DC, which is usually preferred by users for PDF editing.
Poor interface 
the Adobe Acrobat DC's interface is not all that easy to use. Some of the tools appear only some of the time, and not always when you need them. These problems haven't been updated recently.
PDF Editor: Pros and Cons
Pros:
Cost-effective 
Using an online PDF editor is cheaper than buying any new desktop software such as Adobe Acrobat. Most online PDF are free or have a very minimal charge.
Mobile device friendly 
If the software is online then it should be able to work on any mobile device or tablet which means you can edit PDF documents at any time.
Speed 
Generally speaking, online PDF editors are faster than most downloadable software because you don't have to waste time or computer space on a document.
Many features 
Most online PDF editing tools have quite a few editing features, so you shouldn't feel as though you're missing out by not paying bigger bucks.
Cons:
No direct text edits 
One of the big flaws of these online PDF editing tools is that you can't directly edit text in them. This happens mostly because that level of editing is not available in a web browser.
Privacy 
For some online PDF editing tools, the privacy policies aren't exactly confidential. If large companies use them, they might be afraid of who could read content that they would rather keep private.
Personal information 
Apercentage of online PDF editing tools ask for personal information, in exchange for allowing you to edit your PDF. This might be something simple like an email. If you don't want unwarranted emails, these are better avoided.
We hope this post helped you to decide whether you need to use a PDF editor or a program like Adobe!