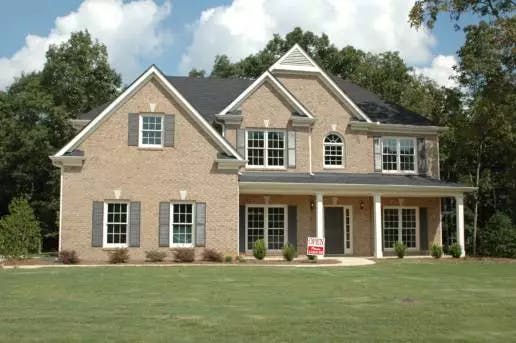 Protecting a brand's integrity involves maintain consistency between logos and all other marketing materials used. Think about it – when was the last time that you saw the Apple logo without instantly knowing what brand it was for?
That is the kind of instant association that you want to achieve. But it can be difficult if all of your marketing materials don't match up. When it comes to representing someone's home, they've put their hope and trust in you, so anything you can do to make your marketing workflow easier, the better. To protect your brand, you need to remove any ways in which your brand's reputation could be damaged – like having an inconsistent use of color and typography. In this article, we've put together a way to ensure that your real estate brand is protected with automation. Represent your properties seamlessly and without any inconsistencies.
Real Estate Brand Automation Tool
If you are looking for perfection and fluid translation of your house listings, regardless of your website or social media platform, then you should consider Tweak. Having a sense of uniformity in your posts helps your real estate clients create a positive association with your brand – and equate it to quality. Better yet, the creation of your real estate templates happens through automation with Tweak.
Tweak
Tweak aids you to protect your real estate brand by offering professionally designed templates for brochures, flyers, business cards, posters, leaflets, and more – specific to real estate. Advertise your represented properties to the best of your ability with Tweak's templates. Tweak also has the additional benefit of being an online safe place for all of your brand files – with admin controls. If you are worried that your agents might accidentally edit the color palette of your templates or change the brand-wide font, then you can set limitations, allowing them the ability to change the information.
When it comes to real estate, updating asking prices and property details can be a real hassle. That's why Tweak uses dynamic publishing to update information. With a single listing code, all of a property's information will update into the template without seconds. If you already have a template that you think represents your brand well, you can simply upload it straight to Tweak and instantly make edits. Every version of your template is saved. No more hassle with lost files and hard drives – so long as you can access a web browser, then you will be able to access your designs. Remove the panic from real estate design and save you and your team money on every single edit. Gone are the days of spending hundreds of dollars on a single edit. Let your designer focus on perfecting the original design without having to waste time making minor edits.
For more information, you can check out our homepage and sign up for a free demo.