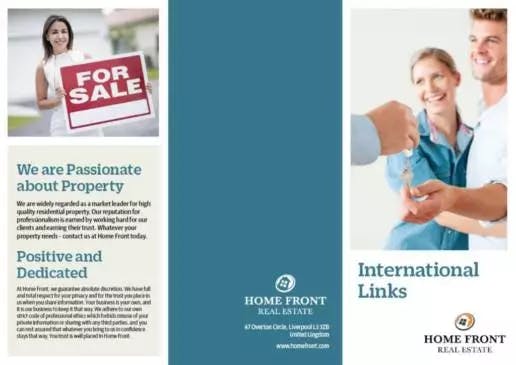 It can be easy for any business to get wrapped into the same world of marketing that we always have. Every realtor and real estate agency has standard practices for marketing that they generally participate in. However, when it comes to real estate franchise marketing techniques, there are so many great ideas out there for how you can get your real estate agency on the map and in line with your franchisor.
To make your hard work pay off, and avoid following the same realtor franchise marketing techniques, check out our real estate franchise marketing techniques!
New Real Estate Franchise Marketing Ideas
Franchisors will likely have standard practices for marketing within your real estate agency that you can apply in addition to these ideas.
Target Local
If your business targets local or national properties, a marketing technique for your franchise that is very fruitful includes targeting the local market specifically. Local events through sponsorship or information evenings can be an incredibly knowledge-filled experience for your prospective clients. Through these events, you can make your marketing materials clear with the color palettes of your franchises. This will aid your business to create positive associations with your business identity.
Watermarked Images
Images are emotive, and properties need high-quality images to sell. Through high-quality images of homes, clients can begin to imagine themselves within the properties. By watermarking images with your logo in the bottom corner of the images, you can impact your brand upon clients without being forceful.
Link to a Franchisor's Website or Blog
If your franchisor already has a blog on their main website, it might be worth getting in touch with them and connecting through that blog. Offer your expertise and knowledge from years in the industry, without any cost, and respect will easily flow towards your business. The traffic to your business will not be overnight, but you will notice a difference in interest in your business as time passes. Create a useful blog about the real estate process of buying, selling or renting. Post regularly and high-value traffic will gather towards your business. Put your high-standard images to use or embed video tutorials and share the post on your social media channels.
Talk to Influencers
Nowadays, there is rarely a profitable business that does not consider reaching out to popular influencers on social media. By engaging these influencers in a sponsorship deal, you will be publicly displayed to their large audience. If you have your franchisor's budget, this is a terrific way to market real estate to hundreds of thousands of prospective viewers without struggling to build up an audience.
Build a Referral System
Referral systems are among some of the very best means of making passive users active. Once you have completed a few successful transactions, consider asking your clients to refer your business to their friends. After all, most people working with a real estate agent will have friends in the same position and place in their lives. You can also create a loyalty system with the public by advertising in your local newspaper or radio stations. Print marketing materials with a particular voucher for a free or discounted consult.
You can visit our homepage to find out how Tweak might help you achieve this by printing some of the over a million templates of flyers, brochures, and other business marketing materials. Sign up for a free demo at our homepage.