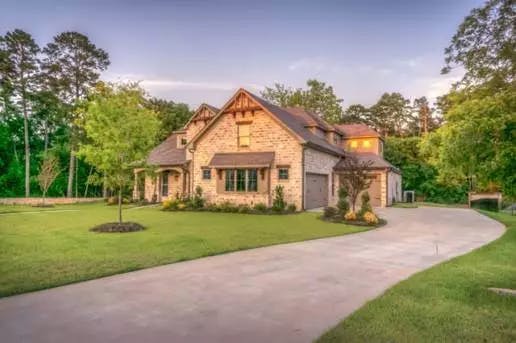 A polished, thorough personal marketing plan will keep you motivated and help you reach your real estate sales goals. This essential document should include a detailed budget, your target audience, marketing, and advertising plans. Remember: don't change your marketing message because you're bored; you have heard it many more times than the average prospect.
Repetition is what builds recognition. Select two or three media types to convey your message and allow for cross-marketing among several different sources. Media choices include print advertising, online advertising, billboards, bus benches, in-person marketing, and more. Also, be sure to have a strong and active presence across several social media sites. Monitor and update your page regularly.
Target Market
Select one or two groups to target with your marketing efforts. Be sure that your defined audiences are large enough to generate the number of sales and listings you want. Analyze the characteristics of your best prospects. Characteristics might be Income brackets, Age groups, Geographic areas, Ethnic or cultural groups, Levels of education or certain professions, Lifestyles, such as golfers buying second homes.
Set yourself apart with personal branding
Focus on the qualities and skills that make you special to potential customers. Highlight your ability to help with financing as part of your marketing approach if the economy is weak. Match your promotion channels to your target market. Your media choices should reflect the interests, habits, and needs, or prospects. It may be useful to consider creating multiple Web sites for specific audiences.
First Embrace Technology
The Matterport 3D camera is one of the most effective tools you can use to market any real estate type. The system will stitch together a three-dimensional dollhouse of an entire property that the buyer can fly-through, even in virtual reality, giving an accurate depiction of the space no matter how far away the buyer might be. This is by far the most forward-thinking idea for marketing your real estate. This applies whether you're simply a private owner (you can hire Matterport professionals through the company's network of photographers to assist you), a real estate agent, or even a large agency. Ultimately, all of our interactions with the digital realm will be in 3D and VR, ensuring that you stay ahead of the curve with technology like this. The truth is that people will judge a book by its cover, especially when browsing through hundreds or thousands of listings. While not as immersive as a Matterport 3D scan, video walkthroughs offer more insight into how a home is realistically represented. This doesn't have to be a professionally-shot video where you spend thousands of dollars. It could simply be something you shoot on a high-quality smartphone.
Clearly, marketing real estate involves analytics. If you don't have analytics installed on your website, you're really shooting yourself in the foot. Setup Google Analytics so that you can track all sorts of metrics as they relate to your content and website visitors over time. PPC, which stands for price-per-click, is a way of drawing in traffic to your site to market any home or condo or any other form of real estate you might be offering. However, it isn't cheap. You're essentially paying for your website's visitors. How much will it cost you to draw in those people? How many of those will actually result in leads or sales?
What you'll come to find is that PPC is incredibly expensive, and if you don't track it properly, it will feel like a waste of your money. This is also why it's important to have an analytics system installed. You want to know where the user came from and whether it resulted in a sale or a lead. A popular tactic is to build a free offer to collect those lucrative email addresses. What you'll come to notice is that the most popular real estate agents and real estate websites have free offers that pop up a short time after you visit the page. These free offers help to collect email addresses. However, the offer needs to be good enough, and you need to have enough established authority for users to give up their email addresses. What will you build? Will it be a free report? Maybe it's 10 tips on market real estate online or how to stage a home or something similar to that. Decide what it is and create it.