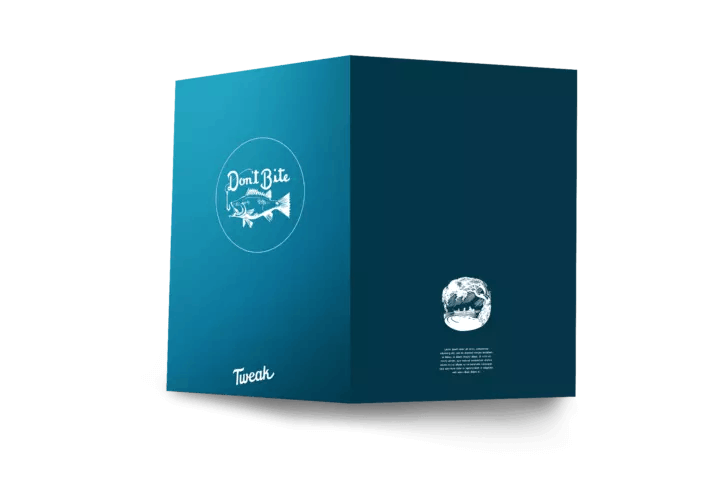 Every business wants to reduce brochure printing costs. It is a major marketing expense and can quickly erode a marketing budget. However, many businesses are under the impression that, in order to reduce brochure printing costs, you have to order your brochures in bulk. That is not necessarily the case anymore, and this article explains why.
The traditional thinking of 'you get what you pay for' is sometimes, but not always the case. Because clever game-changing technology and innovations have changed our world, many people pay different prices for exactly the same product or services. Take, for example, a store belonging to a global coffee chain versus a small, family-owned local coffee shop. Their coffee is equally good. The service is reasonable in both establishments. However, one thing is for sure. The local owner will pay more, not only for their coffee beans but for pretty much everything else as well.
How this relates to Brochure Printing Costs
The global chain's procurement department has figured out that negotiating deals, using their size and scale, and clever buying practices, and understanding the individual components of everything they are buying can reduce brochure printing costs.
For example, let's take the color brochures that are sitting on the counter. Some may be mass-produced or localized for the country or location where they are being used. However, the global coffee chain will have realized that they can design once and use digital asset management technology to customize the brochures for the region they are being produced for.
That means that they pay for design once. Once the design is right, they bring it into a DAM (digital asset management) system like Tweak and produce the local translations and cultural elements (like photos) that need to be changed to make the brochures relevant to the audience. From then on, the big coffee chain has some minor marketing or translation costs in an online application in the DAM system.
Because artwork, usually a high-resolution PDF file, is ready in plenty of time, it is possible to reduce brochure printing costs by negotiating excellent printing prices. This means that the coffee giant pays a design cost upfront, divided into the number of copies being finally printed.
Locally Owned Coffee Shops do not Enjoy the Same Economies of Scale
However, if we take the case of a family-owned local coffee shop, which wants to create a similar brochure, the situation is very different. They will usually work with a local designer to produce a brochure, which may go through multiple iterations before it is produced and honed to something that reflects the family coffee business's ethos and brand values.
Once the copy has been written, the photographs or illustrations custom prepared or licensed, and the logo fine-tuned, they have a masterpiece that may have cost them several thousand. That is the real crux of the problem. Those first few thousand brochures may cost them a dollar or a euro each or more, including the average printing costs of brochures, which may be ten to twenty cents each.
So, let's say the pre-press costs are $3,000 and printing 5000 copies cost $1000, the cost is $1.25 per unit. It's hard for the small business owner to avoid these costs on a custom-designed brochure. You might imagine that the re-orders will be costing only 20 cents each or so, but that rarely happens. When the reprint happens, prices may be changing, or some new seasonal change will be involved, requiring new elements to be changed by the designer.
Even if it's a small text change, it's likely to cost a few hundred dollars. The designers have to retrieve the original files and find time to reacquaint themselves with the project. It usually takes a few rounds of proofs to achieve a result that leaves both parties happy. Is the owner really getting value for money? Is there a way to reduce the costs of the brochure? A few strategies can help reduce brochure printing costs – both the initial cost and the ongoing costs.
Using Tweak to Reduce Brochure Printing Costs
Using services like Tweak or Flyeralarm, it is possible to select from hundreds of attractive pre-designed brochures, which include premium quality photography, professionally written copy, which can be customized to the business's needs. This design and the creative assets associated with it will be included in printing the brochures, which substantially reduces the cost of 'starting from scratch' with a blank page and paying for every minute spent on the project.
This may not seem like the ideal answer for some business owners, who may not favor the designs available or feel the need for a professional designer to create something unique for their brand. But for them, there's the option of using the kind of savings that the global coffee brand achieves.
It's called template thinking. In this case, the coffee shop owner will use a DAM just like their global competitor, but not one that costs $50,000 a year, but perhaps $1000 per annum to manage and create all of their design assets in a year, like Tweak. The owner briefs the designer about the brochure to be produced and thinks not just for this season or next, but the entire year and commissions templates for their coffee shop, which can be used for multiple purposes throughout the year and can be adapted to include special offers with changing information and pricing.
So, the economies of scale start applying straight away. Designing four related brochure templates for the coffee shop will not be a multiple of the single design cost. Once the designer produces the first template, the other will be an adaptation, which will probably take a few hours each. In fact, it makes much more sense to decide all of the assets that will be required throughout the year – from napkins to posters to press ads and large format displays and get the talented graphic designer to create templates for all of them.
Once the templates are created, it is a simple matter of uploading them to Tweak or a similar digital asset management system. During this process, it is possible to 'lockdown' the elements that should not be moved or changed to protect brand integrity. It is also easy to upload multiple libraries of photos for different campaigns or seasons and make them available for easy inclusion in designs. So, every time a new version needs to be created, there are no more expensive trips to the designer (who probably doesn't really enjoy making these excruciating changes anyway!).
A marketing intern or administrator with no design or software knowledge can quickly make the change required on Tweak's online system in a web browser and produce a proof. Then it is simply a matter of creating a high-resolution print-ready PDF and sending it to a local or online printer. This is a good option for reducing brochure printing costs on 'branded design.' It benefits from 24/7 access to design assets and minimal cost to create new artwork and benefit from producing new brochures and other collateral pretty much for the printing cost only.