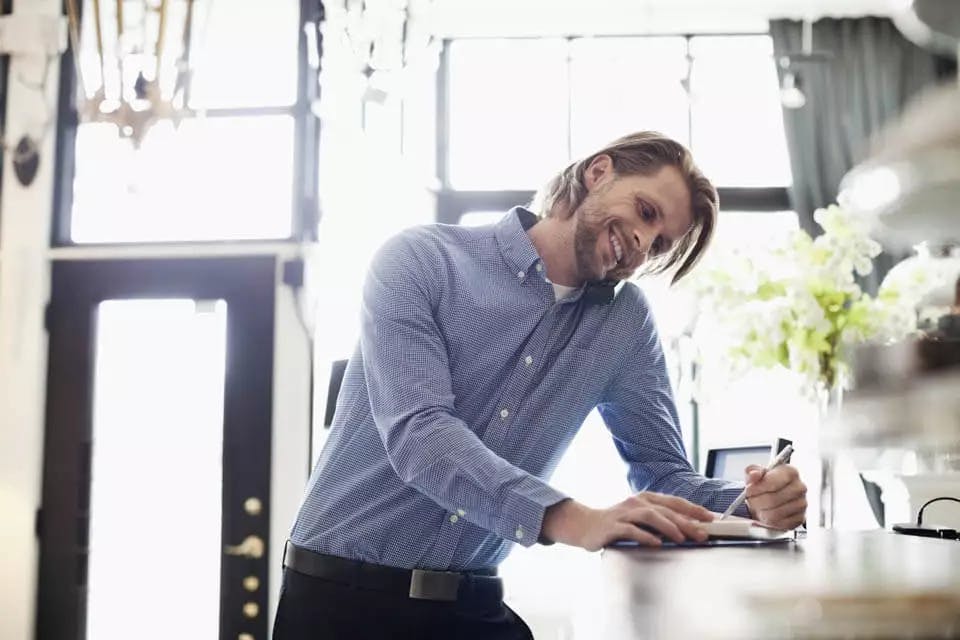 It's no secret that every business needs marketing to improve their business and uses some form of promotion every day in order to increase traffic and profit. After all, we can't really imagine walking down a shopping district without being bombarded by posters on shop windows – it's the norm for us as consumers.
Marketing comes in many different forms, and each is just as profitable as the last – depending on the business type in front of us.
Different marketing techniques for retail businesses can help you retain your audience and gain more traffic, whether in foot traffic or online traffic.
There are so many ways to promote your retail business. Find the right tactics for your business on our list of some of the best marketing ideas to promote your retail business in new and exciting ways.
Host Events
Depending on your respective target audience's business, plan an event to host with cleverly placed print marketing materials like flyers.
For example, if your business is a small supermarket, you should consider hosting a local cooking personality to hold a cooking class.
By offering free quality events, your business will gain notability and a positive association and reputation within your community.
Use a Rewards System
One of the biggest concerns of small businesses is that competition will sweep away your existing customers.
Consider what rewards systems your competition is using and try to make yours more appealing.
Get the Right Digital Marketing Materials
How you present your business outside the actual location matters immensely – especially when most of your business traffic may come online. Having professional-looking flyers, brochures, logos, and posters can really impact the business level; your small business gets online if these are viewable from your website or in social media posts.
Email Marketing
Email marketing has the potential to be a very effective way to get new visitors to notice what your business has to offer.
If you use your website as a means of offering a free newsletter with content and articles, you will slowly build confident relationships with your customers.
Become Social Media Savvy
Try to create business accounts in all of the big social media – Instagram, Twitter, Facebook. This will indeed take time to run, especially if your business is photo-orientated, but the benefits are entirely worth it.
If you use your accounts to showcase your products or services and offer promotional deals, you will be sure to make a big impact.
Sponsor Local
Nothing encourages an authentic increase in sales quite like a retail store's community engagement. Considering sponsoring a local sports team. With your logo on their jerseys, your community is much more likely to remember your brand and be encouraged to visit your store and consider your products and services. At local sports events, go and showcase your brand at its highest quality.
Sell Local
Whether it's a town or a city, communities enjoy seeing local products represented in retail stores. Whether this includes local baked goods in your shop or representing local designers, it will do wonders for your reputation within the community. Not everything in your store has to be locally sourced, but incorporating more local goods can be extremely beneficial for your business and are often cheaper to source.
Give Time to PR
Business and profits come directly from the number of people who come into your store – who need to hear about your business from sources other than just direct marketing from you. Investing some time in PR can be incredibly beneficial for a business that needs to have a credible representation of what they offer in the public eye.
When you host an event, invite the press and enjoy the rewards of that free coverage.
Revamp Your Website
In many ways, your website is like your first impression. What you put out there makes an impact that informs your prospective customers of what your retail business stands for. Identifying your brand identity online can be a challenge and a time investment. However, it will pay off ten-fold when you can clearly link to an informative, fun website on your social media channels and in your printed ad campaigns.
Invest in a talented website designer, and it will certainly pay off.
Collaborate with Brands
One major possibility for retail businesses is to collaborate without other complementary brands. If another business in your locality or online compliments your product or service, it might be worth trying to collaborate for increased exposure for both parties. With this, you can advertise as a group, increase your traffic and exposure, and ultimately profit from the bottom line.
Printed Marketing Materials
After all of the joys and success of social media, you still need to have traditional marketing materials to attract every one of your target audience. These marketing materials can include brochures, flyers, posters, business cards, and much, much more. Depending on your business, some can work more than others.