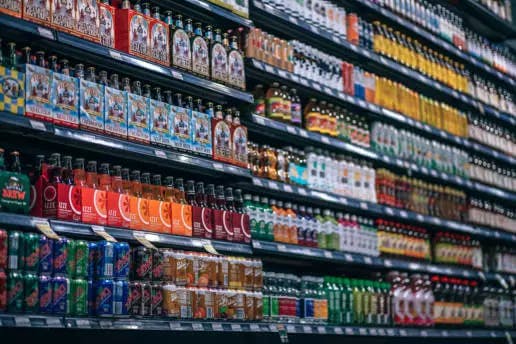 Intelligent marketing and retail professionals will always tell you that every business needs smart marketing to help them get the most profit possible.
While it can be a real challenge to figure out how to devote time to quality marketing ideas without spending a huge amount of money or hiring someone to exclusively consider these possibilities as their job, it can be done. You can see a huge boost in sales – without having to break the bank in the process. To help you out, we've decided to put together a list of marketing ideas to increase your business sales.
Tips and Ideas to Boost Sales
One of the main benefits of social media is the most obvious – it's free. The only investment you'll have to make is time. By setting up business accounts on websites like Facebook, Twitter, LinkedIn, and other social media sites, you can advertise directly to people who are sitting at home on their couches and scrolling on their phones. Through social media, you will increase your brand awareness, and people can engage with what you have to offer with every post that is shared. Increase your exposure by dedicating several hours a week to managing your online presence.
Offer Information
You might think that your knowledge of your particular product base or expertise is useful only for yourself. Instead, it could become a valuable resource of information for your customers. By offering your knowledge for free in an online blog – or even a webinar – you will gain a positive reputation with your customers. Not only that, you'll gain an increased online presence through blogging. Give your knowledge and answer the exact questions your clients need, and you will be surprised at the increase in your list of customers.
Print Media
Just because we now live in a digital age, filled with the wonders of easy marketing, it doesn't mean that traditional print marketing no longer has any benefits. Target your online audience with social media and your offline, in-person target audience with print marketing. This can also go a long way towards helping you to gain a good relationship with your customers. Hand out flyers, brochures, or other marketing materials in person, and you can show your customers the values that your business stands for. If you want to design online marketing materials (brochure, flyers, leaflets, business cards, etc.) for a free or minimal charge, you can check out Tweak's Free Templates. Choose from thousands of templates, logos, premium photographs, and customize every aspect of your design.
Understand Your Customer's Lives
No matter what product or service you sell, your customers are guaranteed to have times in their lives when they need your product more than others. Think about major events of life – marriages, new homes, christenings, Christmas. With this single thought process, you can think of the patterns when your potential customers spend more money than other times.
Be Grateful
You can never undervalue the importance of gratitude. Think about it, as customers, we know when we feel like our custom is wanted and appreciated and when it's not. Saying thank you through social media, print marketing, or in-person is an opportunity for you to communicate exactly what your brand has to offer. Talk to customers with a smile, and they will remember you. Send thank you notes, make conversation – even if it's not about your business – and people will come to know your business as the authentically kind company it is. I hope you've found some of these tips useful to help you boost your sales and bring your business to the next level.