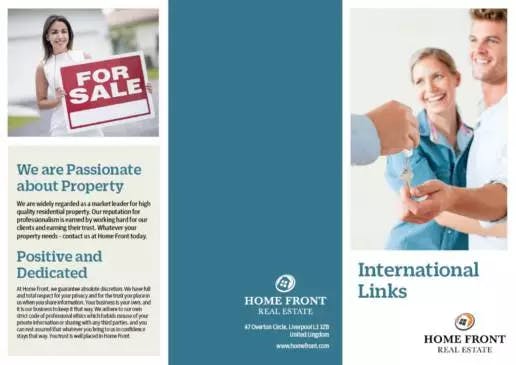 No matter what your business is, be it real estate or a beauty salon, there is always a relevance of using flyers as part of a full marketing plan. Retail marketing flyers are one of the easiest and most cost-effective ways of getting your message and offers out there to the people who need it.
Not only that, but flyers can also bring people closer to your brand and make it recognizable to new customers.
Flyers are a great tool for retail marketing because of their versatility. Design an expert flyer, and you can share it in-person and upload it online to your social media – this gives you more bang for your buck!
That's why in this article, we decided to put together our ideas for retail marketing flyers and aspects of design to remember when it comes to creating your personalized design – and where you can design professionally. Good luck revolutionizing your retail marketing plan and attracting new customers and clients with your flyer advertising ideas!
Design Tips to Remember When Creating Your Flyers
Be Minimal
Remember – you want people to get the message of your information as easily as possible. This is why having a simplistic design is one of the best ways to design a flyer. Don't try to fit absolutely everything you offer onto a page. Identify what's the most important and run with that. Focus on the key services and hone in on those details. If you get even the smallest feeling that your information looks scattered, it will appear much more so to the customer.
Be Colorful
As humans, we respond well to color. Not only is it more pleasing to the eye, but it also makes more sense. Having full color will look more professional, even if it is more expensive. If color is in your budget, it will definitely help you to catch people's attention.
Professional Photography
Don't skim on the budget for your photography. Regardless of your business type, presenting your products in the right light is absolutely vital. You want your flyer to look professional and impressive – presenting your products or services in an attractive light is essential. While hiring a professional photographer can be an investment for the beginning, you will be able to use these photos again, a great money-saver.
Get Advice
Not all of us are born to be designers – and that's okay. So, it might be worth admitting that you need help with ideas for flyer designs and layouts. If possible, talk to a designer or spend a decent amount of time on the web looking for flyer designs that speak to you and represent your brand. Remember, this isn't a race – quality takes time.
Give Your Details
It sounds basic, but you must include details of how your newly attracted customers can find you. Make your contact details – including your address – very visible. I can't even remember the number of times I have seen great flyers but struggled to find contact information, only to see that it is buried under a ton of unnecessary information – or not present at all!
Where You Can Design Retail Marketing Flyers
As promised, we said we'd offer you a place where you can design retail marketing flyers. Retail marketing flyers are great, but we need to find a way to design these easily and last-minute. That's where Tweak comes in.
Tweak is an online marketing automation solution that functions as a safe platform for you to choose from thousands of flyer templates and design and edit with ease. You can keep your designs online, accessible 24/7, and editable for all of the changes you need. If you have spotted a last-minute retail marketing opportunity and don't have time for a lengthy over-and-back conversation with your designer, you can use Tweak to design flyers or update pricing within minutes. Have a new discount code for your products? The new information can populate immediately into your flyers with a single number. Protect your designs from incorrect edits by locking down certain features.
For more information and to sign up for a free demo, check out our homepage. Good luck with your retail marketing, flyers!