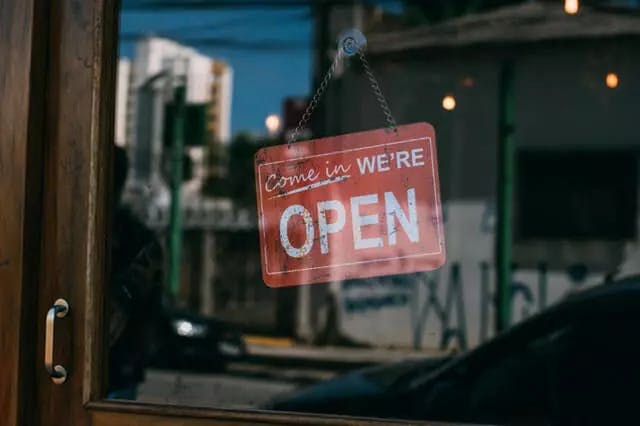 Even though we're told from a young age not to judge a book by its cover, most of us fail entirely when we're out shopping. Whether we like it or not, as customers, we tend to rely on our first impression of businesses before deciding if the shop is somewhere that deserves our custom. If you're a business owner or runner, you will know this too – you can visibly see your customers engage with your products (or fail to) as they approach the outside of your store.
Therefore, it's more important than ever for your business to put some love and attention into your storefront. Your storefront can be a useful weapon in your marketing arsenal, even if you don't have that much space to play with.
Window spaces can also be incredibly useful if you know the right tricks to make people give your business a second glance.
So, regardless of what you sell, whether it's books or houses, you can revolutionize your captive audience's attention with these simple retail storefront window display ideas.
Tips and Tricks for Designing Your New Storefront
Understand Your Customer
In every aspect of marketing, knowing who it is, you're trying to attract is endlessly helpful. This can be surface knowledge such as age and income bracket and includes understanding your customers' behaviors.
By knowing your customers down to the last detail, you can understand how best to place your products on your storefront. If your key audience is interested in vintage books, your display could involve some vintage seating and throws, emphasizing coziness.
Don't Overfill
Sometimes, you just have to rely on the power of the product or service you are offering, so the worst thing you could do is overfill your storefront or window space.
Not only is this unwise from an aesthetic point of view, but it can also be very overwhelming for a customer. Often, when you see too many products at once, it can be the same as seeing none at all.
Make sure to pick important, key pieces to impact your customers but not overwhelm them.
Don't put all of your eggs in the one basket – don't place all of your key pieces on the window; make sure that there are still some standalone pieces inside the shop. Offer intrigue but don't answer every question a customer is thinking.
Maintain Your Brand
There is no point putting an impression storefront or window display together if it isn't keeping with your brand and content within the store.
Your display needs to appropriately represent your business's manifesto. If you are genuine with what your brand stands for, then you can gain recognition from your customers who will begin to remember you – what your business represents.
Striking Typography
By using a variety of well-thought-out typographies, you can infer a quality to your customers. Additionally, the typography of your signage, flyers, and posters also need to be easily digestible and understood.
For example, if your business is a rock-and-roll clothing boutique, using spiked, bold fonts and typographies can accurately represent your business.
We hope you've found some perfect tips and tricks to keep your business storefront looking authentic to your business.