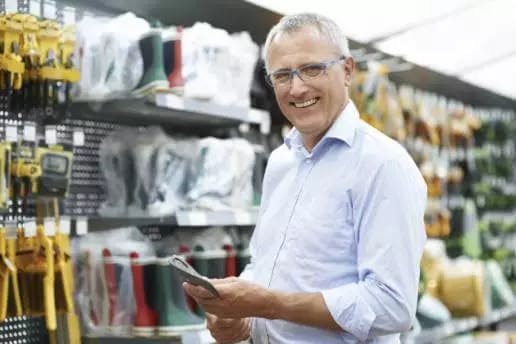 Sales Enablement has quickly grown to become one of the most talked about revolutions of the sales and marketing departments of many of our businesses.
Nowadays, the market place has drastically changed. Disruptive sales and marketing tactics are no longer acceptable in a world where door-to-door sales and cold calling is becoming less and less popular.
In a bid to stay relevant and profitable, sales enablement aims to change the game for many different businesses.
In short, sales enablement encompasses all of the tools that help salespeople to adapt to the ways in which customers buy now.
What is Sales Enablement Services & Why Do You Need Them?
Sales enablement is like the arsenal your salespeople need to be able to sell effectively and successfully. With the right tools, training, mentorship and advice, sales and marketing departments can really make a notable difference when it comes to profit.
The internet has changed how all of us buy and sell. This means that salespeople are no longer in positions of control and are forced to adapt to the new ways in which customers buy.
Sales enablement is all about improving your inbound marketing strategy and your salespeople's' means of tracking progress and analytics.
Through sales enablement services, salespeople can create consistent, high-quality content that aims to create brand awareness.
Overall, the key benefit of sales enablement and the most interesting one for businesses is that it drives up your ROI.
Sales enablement bridges the gap between sales and marketing by enabling employees to have high-value conversations with the ideal customer. By giving these employees the knowledge, they need to have personalized and communicative conversations with the right customers conversion and revenue is improved.
What Sales Enablement Services Are Out There?
Sales enablement services don't have to be groundbreaking or expensive changes to your teams' workflow to be incredibly effective.
Firstly, your team should consider reviewing its entire sales process prior to implementing any new services. Review the sales process from start to finish with an in-depth audit and consider any problem areas.
After this, your business can apply a few different services that are available, however many feel right for your business at the time. Here are some of our top picks to aid your sales and marketing business:
Seismic
Seismic offers improved close rates and delivers larger deals for sales while increasing marketing's impact on the bottom line.
Data Dwell Sales Enablement
This is a shortcut for sales teams, by offering insights they need to close deals faster. Data Dwell will aid your team in tracking content, consumption analytics, and measures prospect engagement.
Opphound
This is used as a project managing tool that aids to help prioritize sales opportunities. This tool gives you insights into your pipeline, resources and underutilization of other resources.
Zoho CRM
Zoho CRM empowers small to large-sized organizations with a complete customer relationship lifecycle management tool. This is ideal for sales, marketing and general management.
Tweak
This tool specifically targets marketing departments by aiding the workflow of producing marketing materials. Tweak functions as a single platform for all of your digital assets from a web browser.