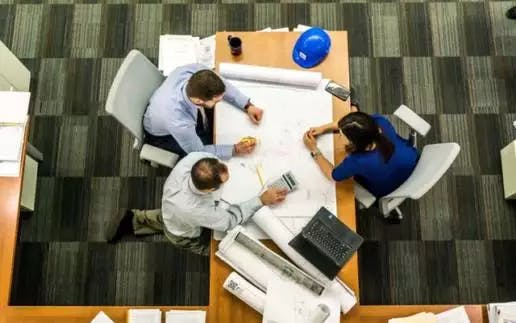 Sales engagement platforms burst onto the sales and marketing solutions scene in 2016 as an improved means of sales and marketing tracking. Nowadays, there are so many different platforms available for measuring sales engagement with our customers as the sales technology world has exploded with new sellers and solutions.
Gone are the days when IT departments have to provide sales reps with a single set of tools to measure success with customers – now, there are various sales enablement and sales engagement platforms. So, today, we're here to help you understand sales engagement a little bit more.
What are Sales Engagement Platforms?
In short, sales engagement platforms support the customer's buying journey and cycle from the beginning conversation to close off the deal. The platforms aim to monitor communication, analytics, and selling points. These communications can be monitored in various ways, such as email, phone, and in-person meetings. For ultimate success, most sales enablement and sales engagement platforms need to function adequately with a CRM tool or any other applications that are already in place in a particular organization's workflow. This tool's overall benefit comes when you are trying to shorten your sales cycles and increase the profitable engagement in your client list and customers.
Sales Engagement Tools You Should Not Miss
There are various tools out there that are exceptionally useful and are most certainly beneficial if you are trying to track the prospects of engagements that your sales methods have.
Here are just a couple of the best tools out there:
Sales Handy
In short, Sales Handy is a much-loved web-based tracking system for data analytics and sales solution. This works by tracking your emails, documents, and attachments. This tool is not ideal for enterprise-sized businesses but is perfect for small to medium businesses. There are a mail merge function and CRM integrations.
Fileboard
Fileboard is an interesting spin on a sales engagement tool and is a common platform for tracking and collaborating on how customers react to a salesperson's presentation. This is a unique way of rearranging slides and sending them directly to a console. Fileboard lets you change the prospects you are regularly targeting and can be integrated with Dropbox and Box so that presentations can be automatically updated.
Yesware
Yesware is a popular extension available for Outlook and Gmail. This allows the sales representative to see who has opened emails and whether from mobile or desktop. This tool will help you identify the most interested clients and help representatives understand when it is best to follow-up on their sent emails and propositions.
Tweak
Tweak is a sales enablement tool that helps customers to design marketing materials from a web browser, in tight integration with Adobe InDesign – without any of the expensive licensing fees. This is a unique tool that helps users access all of their digital assets from one platform, 24/7. Tweak has over one million design templates that businesses of all sizes can create and edit themselves. With one click printing and live reporting on production progress, workflows for sales and marketing representatives are streamlined entirely.
You can visit our homepage for more information on sales engagement tools and for a free cloud asset management demonstration. On behalf of everyone at Tweak, we wish you the best of luck with your sales engagement platforms!