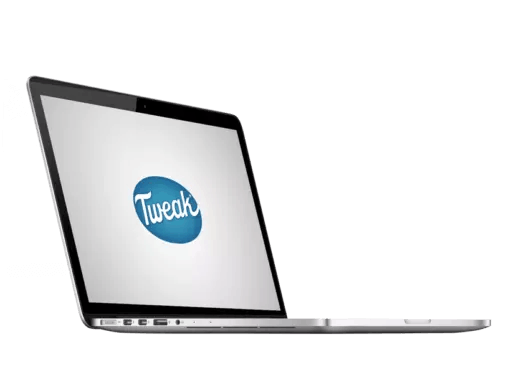 If you are trying to find ways of saving costs on marketing material, you are not alone. Ever since the marketing pioneer John Wanamaker (1838-1922) coined the phrase "Half the money I spend on advertising is wasted; the trouble is I don´t know which half", marketing executives and design professionals have been trying to find ways of saving costs on marketing materials.
To see where the opportunity exists to save costs, it's worth looking at the overall budget and seeing where you're spending your money. Great photography, video, graphic design, and copywriting are essential elements of marketing campaigns. Without that original creative, you'd have nothing to market with. Creative providers don't usually react well to hard negotiation, and it's easy to have the end product suffer because they feel 'lowballed.'
Execution costs matter too – whether you're buying print or digital ads, radio or TV spots paid search, or printed collateral. It's hard to negotiate with Facebook, Google, or Twitter. If your spend is substantial, you can negotiate hard using volume and annual spend with local radio and TV stations, squeezing every second of airtime at prime spots for your brand.
When it comes to printed collateral, it's a different story. Printing has changed radically in the past decade with a huge amount of automation that has dramatically reduced the production time and costs of printing using lithographic presses. New printing technologies, including digital presses – where runs can be as low as one copy – and inkjet devices, which produce stunning graphics, are really accessible from a cost perspective yet still present opportunities for saving costs on marketing material.
Saving Costs on Marketing Material was Difficult in the Past
In the past, you were often 'tied' to a printer or a graphic designer because they held your artwork and in a way that dictated what your printed collateral was going to cost. Today, the landscape is different. If you can get your hands on a professionally produced print-ready PDF, you can get your own quotes and cut out wasted costs or even kickbacks.
Another cost factor is production time. It's normal for graphic design jobs to run late, with the printers complaining that they're squeezed as the last link in the production chain. In these situations, printers impose rush charges to prioritize your job, and shipping charges can be hugely inflated. The point here is that by shortening the pre-production cycle of design and artwork changes, pricing can be much lower.
Create an Environment for Lower-Cost Production
The way to create an environment for lower-cost production is to break the link between the creation of powerful creative brand assets and their versioning or tweaking. Once your creative process for a project is done, you should ensure that you have received all of that project's elements to allow you to independently make new versions and choose appropriate vendors. Another factor is that many providers in the creative industry are freelance and regularly change jobs. Retrieving all of the essential elements of a campaign after months later can be frustrating or nearly impossible.
This strategy should be made clear at the pitch or bid process and should be included in a written contract with your creative suppliers. Models and other talent (or their parents in the case of children) should have signed releases specifying the material's usage and the fees payable. Each one should assign their copyright to you to use as you wish in a formal copyright assignment form. You should also ensure that before final payment is made that the 'raw elements' for the campaign are documented in detail, each with an explanation of version, usage with the commissioned or licensed photography, video or fonts included documented in and passed to you for checking before payment. It's important that the file and folder naming convention for all assets makes sense to you and that in a heartbeat, you can understand what every asset is and where you can find it.
Free one-to-one onboarding
Once signed up for a free trial, you can book a free one-to-one onboarding session with an experienced Tweak Customer Champion. You'll be guided through getting your InDesign document into Tweak®. You can invite your designer to join your session (at your location or remotely) and make your design and marketing more productive immediately.
Control All the Elements of Your Task
These are not just the final files, but also every raw frame from a photographic or video shoot or sound recording. Whether used in the final campaign or not, every single Adobe Photoshop file, Illustrator document, and Adobe InDesign file should be included. Your still imagery may have been edited in very complex Photoshop PSD format images – often, a 'flattened' version will be used in the final campaign. You'll need the layered version to ensure you can independently edit an element afterward.
Dropbox, Box, or other online solutions are reliable storage methods for these assets, and it's worth having your asset inventory well written and available to all users. Creatives are honest, hardworking people but don't always appreciate the speed at which business needs to move, so it's important to frame the relationship in a way that is appropriate to the business or organization's needs. This approach helps them focus on the business needs - and this sort of structure allows you to maintain a good working relationship and return to have new campaigns executed. When you control all of your task elements, you have the creative assets you have invested too heavily under your direct control. You may choose to re-engage with the providers who created them or find other solutions for creating new versions of the assets. At this point, you are in control and are not subject to 'grace and favor' for work you've already paid for.
Analyzing Print and Digital Artwork Costs
Most companies don't differentiate between the cost of creating original material and making new versions. A careful analysis of costs in this area usually reveals a few findings;
Change cycles, even for small amendments, can take several days.
Design costs, even for small copy changes, can run to hundreds of dollars.
Misunderstandings can easily occur, resulting in several rounds of proofs being sent.
There is an extra layer of cost – a marketing person's time is tied up as long as the change cycle continues – depending on seniority, this can add 60-100% to the design charges.
The longer the change cycle takes, the more expensive the print project will be with rush charges and more expensive delivery costs.
So, the concept of bringing completed designs under the brand owner's control is desirable from the point of view of streamlining marketing activities, being fully aware of the assets available, and being able to execute marketing projects at high speed and much lower costs.
Cutting out the Wastage with New Versions and Changes
With even the smallest change taking several days of effort with designers and marketers tick tacking to get to the final print-ready PDF or JPEG file, it's worth considering the idea of a marketing portal where every piece of design is available to the marketing team, partners, distributors and possible the entire organization 24/7.
Tweak is exciting software as a service tool designed specifically to give organizations back control of their marketing assets. Once your graphic designers complete a new design and provide you with an Adobe InDesign package, it's possible to upload it to Tweak and create portals for different business teams. Team members can only edit what you want them to, ensuring that design and brand integrity is maintained. Because print settings are made at upload, there isn't a possibility of making a bad PDF with missing fonts or images. Tweak has its own quality control system built-in.
Having this kind of control means that instead of changes to your marketing collateral and digital design taking days and costing hundreds of dollars, they take minutes and cost 90% less.
Using existing material as templates gives powerful new possibilities to create marketing materials and campaigns at a low cost giving great scope for on-brand materials right throughout your organization.