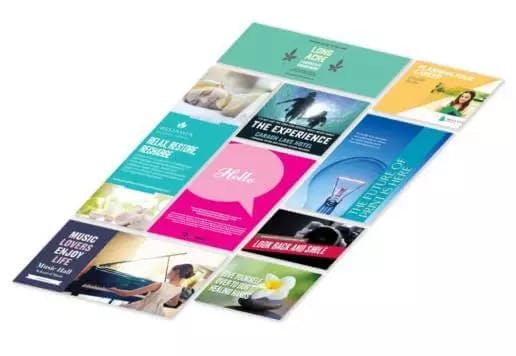 The benefits of marketing material templates are endless and universally agreed upon. Every major advertising and marketing campaign uses templates and brochures to reinforce the brand. Every day we see online and offline advertising, which carries similar, but different, ads with different messages or photographs that serve to reinforce the brand and resonate with target customers.
From a graphic design point of view, marketing material templates are important to create order and flow. The poster for a campaign should have the same look and feel as the flyer, the press ad, and the online ad.
Every small detail down to the logo's position, the background color, and the size of the headline and body copy can make or break the ultimate design of the brochure and impact how your supermarket is perceived. Below are our supermarket brochure template designs!
Different Types of Brochures
It is common for some supermarket brochures to features multiple items and products. They are usually presented in a grid format with 4, 6, or 8 supermarket products per page, with the item name and price clearly indicated.
Brochures focusing on individual items range from the full high-end treatment – with a 4 or 8-page A4/letter sized brochure for a large private or commercial property to smaller brochures in varying formats, including A5, A4, and A3 in European sizes. Different types of brochures should have their own supermarket brochure templates to reflect their potential market.
Tweak Brochures
When using an old-school desktop graphic designer, templates that are well designed in advance will make it much easier and faster to produce high-quality brochures. However, the entire process becomes exponentially more efficient and low when a digital asset management system like Tweak is implemented.
With Tweak, the designer focuses on making the supermarket brochure templates, which are then uploaded to the Tweak platform – enabling brochures to be populated directly by any authorized person in the supermarket business using just a web browser.
Important brand features that should not be moved can easily be secured to maintain design and brand consistency. If required, an administrator can approve designs before they go to print. Completed marketing brochure template designs can automatically be made available to print providers who are logged on to the system and can update print jobs in the system.
The Tweak system can design and share brochures and any graphic design for print or digital use, including signage, brochures, leaflets, posters, and business cards, etc. Along with this Tweak's features for online design, other digital assets that need to be available to a network of workers can be accessed here, including presentations, images, and videos.
Why not sign up for a free demo?