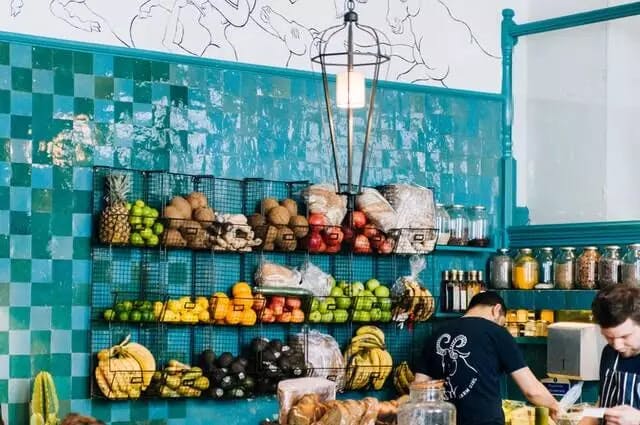 Are you beginning to think about your marketing budget for the new quarter? Perhaps you are considering how you can reduce your budget or manage it better. Whether it's your first time creating a marketing budget or if you're looking for some advice on the obvious marketing expenses and how to determine which ones you should keep or reduce, we're here to help. In this post, we're going to assist you in coming up with a reasonable and sustainable marketing budget that helps you map out your marketing plan for your supermarket and make sure that your marketing expenses give you the results you desire.
Supermarkets are among some of the most popular retail stores in any country and use much of their budgets on marketing. We're going to help answer the question – is all of this budget strictly necessary?
 
Tips for Saving Marketing Budget for Supermarket
Build Core Values 
Unnecessary spending usually hits marketers who fail to focus on optimizing their marketing techniques with regard to their budgets.
By focusing on inbound marketing, however, this is less likely to be a problem. Inbound build values from its activities, encouraging customers to find their way to your supermarket.
Instead of using outbound marketing techniques such as cold calling, inbound marketers go with the methods that help them build the businesses' values through their respective audiences' eyes.  
Inbound marketing focuses more on delighting audiences and offers them things that will draw them to your business. That is why it is incredibly important to understand your business persona before beginning your new marketing campaign.  
Know What is Working 
How many campaigns have you run successfully? Do you know the answer to that?  
If not, you should.  
You should pay a lot of attention to those campaigns that worked very successfully. If a particular digital marketing technique worked in the past, do not leave it behind and try rerunning it. If the content could convert leads, then try to run a similar campaign or repurpose an older, successful campaign into a new, better one.     
Ads are expensive to produce and expensive to run. But there are ways to get your advertising message in your prospect's hands at a fraction of the cost of space advertising – such as inexpensive social media marketing ads. Twitter and Facebook ads are hugely effective and inexpensive to run. After all, social media is accessible by your target audience at all times.  
Expand your reach where possible, helping you to overcome any barriers of distance. You can market your goods in any part of the country, without hassle. This is very helpful if your supermarket is part of a franchise. What you market in one is present in the other, helping the entire franchise gain foot traffic. 
Invest in Marketing Materials  
Every business wants to reduce brochure printing costs of their marketing materials; it's often a critical goal of the marketing department. It is a major marketing expense and can quickly erode a marketing budget. However, many businesses are under the impression that to reduce brochure printing costs, you have to order your brochures in bulk.  
Using online design services, it is possible to select from hundreds of attractive pre-designed brochures, which include premium quality photography, professionally written copy, which can be customized to the business's needs.  
This design and the creative assets associated with it will be included in printing the brochures, which substantially reduces the cost of 'starting from scratch' with a blank page and paying for every minute spent on the project. 
This may not seem like the ideal answer for some business owners, who may not favor the designs available or feel the need for a professional designer to create something unique for their brand. But for them, there's the option of using the kind of savings that the global coffee brand achieves.