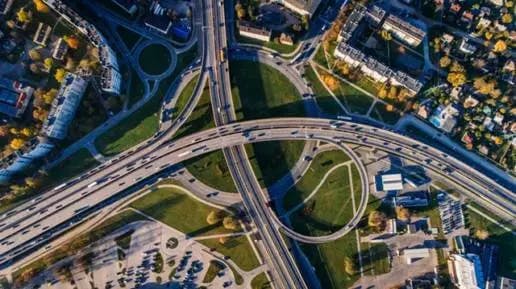 Franchises are different to stand-alone in stores and businesses because they offer an expansive number of stores or opportunities to purchases products or services. Because of this difference, marketing for franchises is slightly different – or at least presents different marketing opportunities – to marketers.
That's why in this article, we've come together to put a lot of different marketing ideas for franchises that can be incorporated across a wide range of different business types. When you want to learn how to marketing a franchise, you have to consider what you want to achieve and what your competition is doing. Take some time to look around at the other kinds of advertisement campaigns all around us for different franchises. So, think about it. What kind of adverts attract you, as a consumer? If you're unsure, here are a few different tactics for you to consider marketing your franchise.
A Good CRM System
It's hard to know what your business needs to improve upon if you have no feedback from your customers about what they want. That's where a quality CRM (customer relationship management) can be immeasurably valuable. With a quality CRM system, you can win back former customers and understand new customers' perspectives. Collect, organize, and understand information and improve your services and products for a streamlined sales process across your whole franchise.
Invest in SEO
Search Engine Optimization can undoubtedly improve your franchise's online presence and help your business grow. In short, SEO is a set of rules that websites or blog owners can use to optimize their rankings in a search engine. Nowadays, internet users are most likely to click on the first five results that appear 'above-the-fold,' meaning that users don't have to scroll to find additional results. By optimizing your franchise's website, then your business is boosted in any of your locations.
It's Time for Quality PR
When it comes to franchises and public relations (PR), you need to engage with third-party relevant sources that provide credibility to your brand – without being directly written by your employees. PR for your franchises offer exposure that will, with any luck, convert into leads. PR offers a level of credibility and trustworthiness that encourage others to engage with your brand.
Reviews and Testimonials
There is nothing that customers trust more than other customers' honest and unaltered opinions. Think about it: how often do you check the Amazon reviews section before buying a product. Exactly – it's smart, after all, to get to opinions of those just like you. If you offer quality products or services and have satisfied customers, you need to use your customers' reviews and testimonials to the best of your abilities. Print quotes, with permissions, on marketing materials and billboards. Let your services speak for themselves – without your biased input.
Print and Digital Marketing
Perhaps the most important franchise method to increase their lead and customer numbers is to create consistencies across all of your marketing materials. Marketing materials refer to anything that you use to get your marketing messages across to customers. For example, they can refer to brochures and leaflets and online marketing messages with social media templates. With franchises across many stores, you need to create a brand identity that is identical from one end of the country to another.
With Tweak, you can achieve this in a streamlined and synchronized way. Tweak is an online marketing solution that works as a safe platform for all of your materials, usable from any web browser. For example, if one of your franchises is two cities away and you need to make team-approved edits to your materials, Tweak makes your materials available 24/7 to your team. However, if you don't want certain changes to be available, your team leader can easily lock down these changes. Choose from thousands of available templates for your business, pre-fitted with professionally written copy that is edited or used as-is. For more information, visit our homepage and sign up for a free demo.