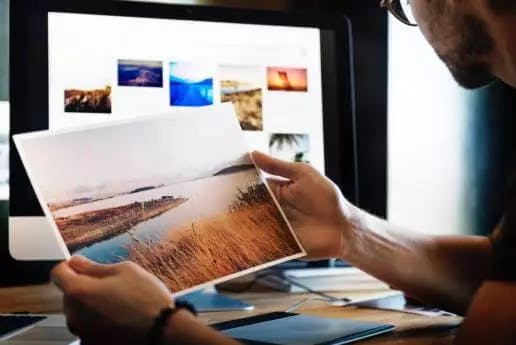 The creation of new brand designs can be a headache for businesses, not just because there is often what is perceived to be a 'slow turnaround'. Done properly, great brand design/strong takes a significant investment of skilled creative professionals working with your marketing or product team to create design which represents your brand in an appropriate manner.
What makes graphic designers tick?
Qualified and experienced designers are few and far between. Lots of people who may or may not have studied Communications Arts call themselves 'designers' these days. Many of those who have mastered some of the Adobe Creative suite apps are really 'desktop publishers.' Expert designers need a lot more training and experience than this to match clients' expectations of world design. Brands represent a set of core corporate values. Thus, the visual brand elements represent a trusted bond with customers and others who engage with it.
What designers need to know?
Expert designers need to have a profound understanding of the following, at a minimum, to be able to operate at the highest level Grid systems.
-Typography
-Illustration
-Photography and other imagery
-Branding
-Appropriateness of digital and print marketing collateral
-Pre-press
-Paper and other substrate sizes and surfaces
For designers working for print, they'll need to understand different printing methods. These range from digital print to lithographic, flexographic, web-offset, and large format print. Each of these processes requires different resolutions for imagery and varying PDF and color reproduction standards. With the disappearance of pre-press professionals (known as pre-press shops or repro houses), it's all on the designer's head if something goes wrong. Every time a designer clicks 'export' to make a print-ready PDF, they are taking responsibility. They've got to ensure that they've made all the right decisions and know-how that collateral will be reproduced. Even if they make one tiny mistake in the myriad of settings, the cost of reprinting a six-figure campaign or print job could be laid at their door.
Tools of the trade
Not only is this a very skilled craft, but designers require powerful computers capable of dealing with the very high resolutions of RAW and layered imagery that are the norm in graphic design today. On top of that, the licensing requirements for applications required by designers are rising every year, with a constant investment needed for imagery, commissioned photography, and font licensing to ensure that work is kept fresh. Depending on the client, this outlay can run from thousands to tens of thousands of dollars every year. Where the trouble starts
Since the beginning of the 'new' era of design on Apple Macintosh computers in 1986, it's common for designers to create original designs. They go through multiple rounds of changes and corrections and end up with a finished design. Then the fun starts (but not for designers!). It's typical for this original design to become a template that will be re-used daily, monthly, or annually. Constantly revisiting work that they've created is the bane of graphic designers' lives – and the reason why many of them leave their posts to find more rewarding work, according to a leading Creative Director.
"The creative talent at your disposal should be doing at what they do best. That is coming up with creative, innovative solutions to the problems you present them with. They shouldn't be wasting your budget using their valuable skillset doing repetitive, mundane amends to existing designs," according to Peadar Staunton, Chief Creative Officer at Ireland based Design Gang.
That reinforces how important it is to understand why creative people want to work in their industry. They have worked their way through the ranks to create work that communicates a brand message and vision with skill. Graphic designers take great pride in their finished artwork, and if these skilled individuals are to remain motivated. They need to have constant new challenges and mostly hate the drudgery of making 'one small change' that seems so simple to the rest of the world. "Try doing it all day every day for a few weeks, and you'll understand how much of a motivation killer this is," concluded Peadar Staunton.
Is there a way to cut corners on design?
The original brand design may seem expensive, but it will help grow and sustain your brand when executed well by passionate, talented, creative graphic designers. Those brand assets form a vital part of your strategic brand positioning. There isn't really any way of cutting corners on original brand design, assuming you are getting the level of designer you are paying for and are not paying a significant premium on recruitment or agency fees. If your business can afford this original work, it's a good investment.
There is a solution where you can save money without damaging your brand, using marketing technology to get better value from those brand assets, and ensure that you are maximizing the value from them. Using a brand management/strong solution, it's possible to remove 'double handling' – marketers and designers working together. Team members who need design can access the collateral (for print or digital) directly in a portal where their editing rights have been decided in advance.
Ultimately, the design cost is about internal and external designers, and a brand management solution will dramatically reduce that time – and costs while not impacting creativity or brand fidelity. In fact, using the combination of brand management, brand automation, and digital asset management, it's possible to give your enterprise the velocity required to expand to new markets and achieve and sustain sales growth at a higher pace than your most ferocious competitors.