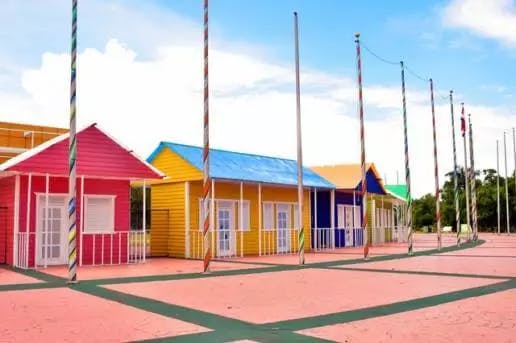 Even the most popular real estate agencies need to find ways to streamline their marketing process. Coming up with content can be a challenging, tiresome task so any way to save time spent drumming up new ideas is welcome information. That's what we've decided to focus this piece on the best time-effective marketing ideas for realtors. Keep reading to find out different marketing ideas ideal for realtors.
Marketing Ideas for Realtors
Real estate is a tough business, especially with the stiff competition out there vying for a limited number of clients and prospective listings. So, any edge helps, right? That's why we've curated a list of the top ideas that will bring you closer to achieving the client list you desire.
Host Local Events
One of the obvious methods of becoming a prominent real estate agency in your locality is becoming more visible in your community. Wherever your housing market is located, you should consider hosting an event to capture people's attention. For example, if your local area or target region is a beach town, you can host a sponsored run on the beach for local sports teams. Perhaps you could host a more cultural event with an information evening, explaining the rich but possibly unknown history of your region.
Host a Live Webinar
Any prospective property buyers or sellers really need information, much more than a sales pitch. By offering your prospective clients much-needed quality information, you will add value to your proposition. Ways of giving people your expertise include hosting regular, live webinar talks, or having a blog, in the form of a FAQ.
Don't Forget Testimonials
Every client who has a positive experience with your agency is a testimonial and review waiting to be written and used on your website. For your website, reviews are necessary to instill confidence in your future clients. Ask your past client to explain how they decided to use your agency's talents and exactly how easy and streamline the process of how to be for them too.
Print Advertising
Regardless of the upturn in online advertising, it still seems that prospective homeowners and sellers still look to their local newspapers and printed outlets for information on a new listing. This makes it all the more important to use print marketing in these forms. But to be time-efficient, you can use Tweak. Tweak will save your real estate agency time on two counts. Tweak saves you time on designing marketing materials such as brochures, leaflets, flyers, and more. If you already have designs that you are comfortable with, you can upload them immediately. Tweak saves you time by helping all of your agents have access to your designs in one handy, safe platform. In the platform, you can make small edits and update housing information with a single listing code. So, not only will you save time, but you will also save money on every single edit you no longer have to request from your designer. For more information, sign up for a free demo – we'd be happy to help.