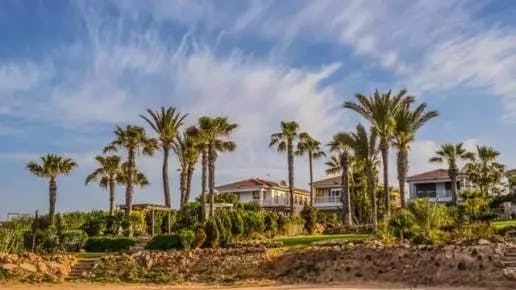 Inventive, fun ways of marketing the properties you have on offer can be one of the most taxing aspects of the job. How can you keep your business relevant in comparison to your competitors? Well, don't worry; there is an abundance of methods that will keep your real estate business both relevant and engaging. At Tweak, we consider these marketing tools and ideas for realtors to be some core ideas that can be implemented at any time and will most certainly help your client list if done well. Without further delay, here are our top ten marketing ideas for realtors – good luck finding what works for you and your business!
Marketing Tips for Realtors
Well, it's time to get creative with your real estate business. You don't need to use every one of these business ideas for your success, but try out a few and see what works best for your locality and target audience!
Take Advantage of PR
This can feel a little rudimentary, but when it comes to getting your real estate business or agency out there in your community, having good PR is one of the very best methods of helping this to happen. Naturally, you can make good PR if your offices have relocated or upgraded, but you can also link this with your sponsorship. Any public appearance can be a photo opportunity with your logo present.
Hosts Events or a Webinar
You would be surprised just how many people appreciate being offered information for free – especially when it is expertise. Buying, selling, or renting is a big decision for anyone and likely to be one of the biggest they'll make in their lives. At this time, any kind of valuable information is welcome. Host an event with different talks about the various steps in the house-hunting process or even a webinar for your wider audience, which can be streamed online and shared on social media. This will work wonders for you.
Offer Rewards with Social Media Engagement
It is a relatively basic piece of advice to say that your real estate agents should use social media. In this day and age, few businesses wouldn't benefit from social media activity, and real estate is no different. However, an additional way to increase online engagement over time is to use social media to offer rewards through your accounts. You can do this by running specific giveaways such as a free consultation with a real estate agent. You can also run your referral system through social media and offer discounts for those who refer to their friends and family.
Photography is Key
Now, this really is simple – photography is vital for showing your properties in their best light. There is no point in having fabulous properties but photographing them poorly with a smartphone. Invest in photography and use these high-quality photos in your marketing materials.
Show Your Staff
On your website, it can really humanize your business if you show your staff and their names. This helps prospective clients feel as if they can get to know your realtors and real estate agents during the process of buying, selling, or renting a property.
Use Sponsorship for Visibility
You probably can't picture a sports team and their jerseys and uniforms without any kind of local sponsorship when you think about it. This is hugely beneficial for the businesses involved and can be for yours too. By promoting your local sports teams, your logo and name will be more visible within the community.
Use Gated Content
Having gated content on your website or in your email marketing campaign can really help you collect information about your prospective clients. If you offer tips and advice on the real estate process but ask for an email or a single survey answer first, it's a win-win situation.
Referrals
Nothing quite gets people talking about a business like using a referral system. Ask people to share their positive experiences with their friends and family, who are likely in a similar housing situation. With this, offer rewards and discounts on your services.
Gather Testimonials
Nothing works quite at convincing potential clients to consider your services like the honest truth from their peers. Offering video testimonials from past clients on your website and social media channels can really impact your business by adding to the business's credibility. Make this extra effort, and your business will be better for it.
Print Marketing Matters
Printed marketing materials always have their place in society, especially when trying to advertise local properties to local people. With this in mind, having brochures, leaflets, flyers, and posters in places where your clients spend their time. This might include local supermarkets, coffee shops, and post offices. If your business is part of a franchise of real estate agencies, this can be a challenge to automate and streamline design without being entirely expensive.
You can use Tweak to give you access to over a million different design templates for marketing materials that can be fully edited online in a portal, along with your colleagues. This entirely eliminates any double-handling between designers and end-users. You can request a free demo, and a sales representative would be happy to show you Tweak.