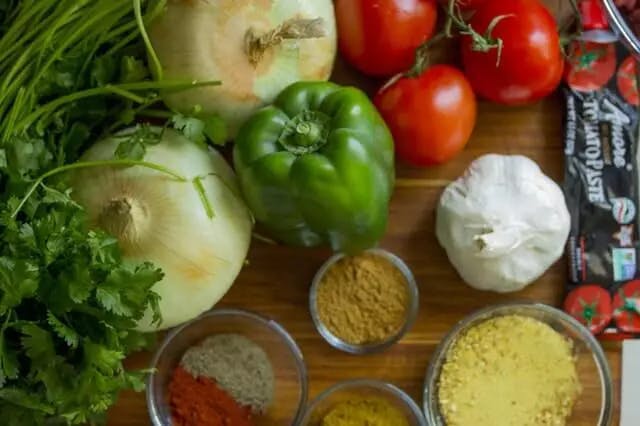 As customers, we've become accustomed to experiencing the best when we enter a supermarket to do our weekly shop or pick up some groceries for dinner. And rightly so – but that also means that supermarkets have to market very differently than they once did.
Customers must have their needs met, and the information about your offers has to find its way into the laps of customers in new and exciting ways.
There are various approaches possible for improving your supermarket marketing techniques that can inform customers – without being pushy.
Here are some of our best-loved ways of attracting customers' attention and maintaining it with minimal effort.
Maintain Customer Attention with These Supermarket Marketing Techniques
Host In-Store Events
These events will most likely center around food more often than not, so why not host some in-store tasting events?
This kind of event is brilliant to restore loyalty in some of your existing customers and spark interest in those who might simply be wandering through your store.
Have regular events that people can schedule their shopping trips around. Showcase products that go well together.
For example, if you are taste-testing some hummus, use some crisps or crackers with them and have a special offer that day on the two items when bought together.
Create a Website
One of the best ways a supermarket marketing team can evolve is to invest in online shopping through a well-designed, high-quality website.
However, for smaller supermarkets having a business website for online shopping is not the most feasible marketing plan. One way around this is to display your products offered in-store, online.
Link your website to your loyalty and reward system. Run a survey with your customers and offer rewards when they visit the online website. This is an inventive means of getting traffic and inspiring loyalty at the same time.
Have Related Offers
Whilst having any offers are extremely useful, having related offers can be even more effective by being a compelling price point.
For example, discounting the price of both carrot sticks and hummus is the perfect excuse to have a featured section offering them together. By using products that have a natural connection to the others will give a perfect chance for co-promotion.
Taste-Testing
We all have to agree on this one – it is a delightful change when doing your weekly shopping to come across a stand offering free samples of a new yogurt, juice, or drink. It's refreshing, inventive, and different.
Not only that, this breaks up the natural habits of the weekly shopper who can grow accustomed to the layout of the shop. By having the sample items on display near the stand, possibly on offer, you can increase sales and encourage future sales in otherwise 'safe' shoppers.
Use Social Media to the Max
 I know, I know – you've heard it all before. Social media is a winner, nothing new, right? You don't have to be an online retailer to use social media for marketing your business. Market and promote your merchandise online and to your local audience.
Identify the social media channel most suited to your product or service. For example, Instagram is much better for visual promotion, whereas Twitter is best for promotion through words and contacts.
Promote your business on social media channels by having competitions and special offers for your followers.
Sponsor Local Sports Teams
This tip works extremely well for larger supermarkets that are well known. By sponsoring local sports teams, not only is your supermarket's name and logo present on the jerseys of the team, your large-scale supermarket will lose its larger-than-life sense and feel closer to the customers.
Consider which teams you can sponsor and if you can go above and beyond. Are you able to set up a food samples stall at the local games that broadcast your support of local interests and your products that your customers might not be aware of right now?
Sell Local Goods
There is nothing that shoppers love more than a supermarket that tends to all of their needs under one roof by selling local goods. By incorporating local farmers' vegetables, milk, and eggs, you will gain your customers' goodwill.
You can contact local bakers and consider featuring their products. This will give your supermarket a niche feel, regardless of whether or not it is a franchise.
Take PR Opportunities
Having the right comments made about your business can make all of the difference. That's why it can be crucial to take opportunities for good PR.
If you have chosen to sponsor a local sports team, being photographed at their events or hosting one of your own in the supermarket can do wonders for foot traffic coming into the store.
Invite the press to your hosted event and display your logo proudly, helping your customers create recognition with your brand.
Help the Public Know Your Staff
Your staff is your bread-and-butter; without them, your business wouldn't survive. From every worker behind the fish counter to every salesperson on the supermarket floor, helping your customers get to know your staff will only have the benefit of humanizing your business.
Have a place online or in your store where your staff's pictures are displayed (wearing the uniform, of course), and their title is given, which helps your customers to get to know the people they will be directly asking for help.
Good luck with marketing your supermarket with these top 10 supermarket marketing techniques!