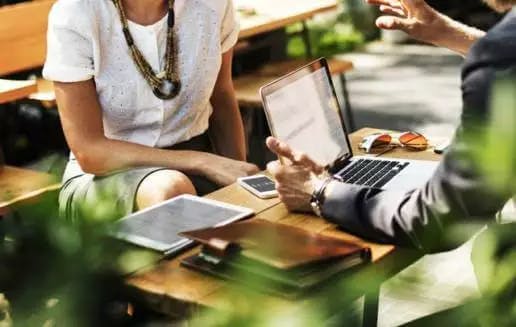 In our ever-evolving world, the realm of franchise marketing is also evolving and changing – and so too should our marketing methods.
All businesses and franchises need to stay relevant and earn a profit that makes the business sense to run. With that being said, we need to devise new ways to entice customers – either new or returning – towards our franchise businesses. This goal has led us to put together some of how you can revolutionize and change your franchise marketing techniques for the better. Read on for all new tips for franchise marketing.
Top 5 Tips for Franchise Marketing
Reward Loyal Customers
In-Store Customers are what keeps all of our businesses going and, better yet, returning customers. Returning customers have a huge amount of clout who will visit your store. If they are regular customers, they have likely converted their friends and family to your quality service. That's why we should reward as many of these loyal fans as possible. With in-store incentives such as loyalty cards, discounts, or exclusive and unique offers, we can guarantee that your franchise's reputation will flourish rapidly. It's also a good idea to reward your customers based on how often they share your online content with social media.
Gather Testimonials and Reviews
In our world of smartphones and MacBooks, what people say about your business online matters. Having testimonials on many different profiles can do wonders for raising the credit of your business. Have testimonials and reviews accessible on your social media profiles and your website, and you will increase your profits and traffic.
Have Consistent Branding
No matter how many locations your franchise works from, your online branding needs to be consistent and share the same message and brand goals. This is no different from how often a franchise's locations are all physically designed to be the same. Having a consistent brand message means that your customers will have no choice but to create the correct associations with your brand. Ensure that your marketing teams are briefed on the marketing messages they should be sharing and the design layout of their online posts and updates (color palettes, filters, and orientation, etc.).
Create a Blog for Content Marketing
Content marketing is an incredibly powerful tool for your franchise business. Really, all you need to do is create high-quality content and share it in the right way. For this, a blog is ideal. With a blog, you can reach an additional online audience and inform your existing one of your new offers and products as they arrive.
Boost Your Print Marketing
With consistent print marketing materials, you can inform all of your key franchise areas of the same messages, with a seamless unity of color, fonts, and layout. Hand out flyers and brochures where your target audience spends time and increase your business's footfall. With Tweak, regardless of location, marketing teams can access marketing materials at any time and make necessary edits. Team leaders can lock down key features such as a logo that they won't want to be edited. Need a new design? Choose from thousands at Tweak. With our franchise marketing solutions, you can choose, design, edit, and upload within minutes. For more information, check out our homepage and sign up for a free demo.