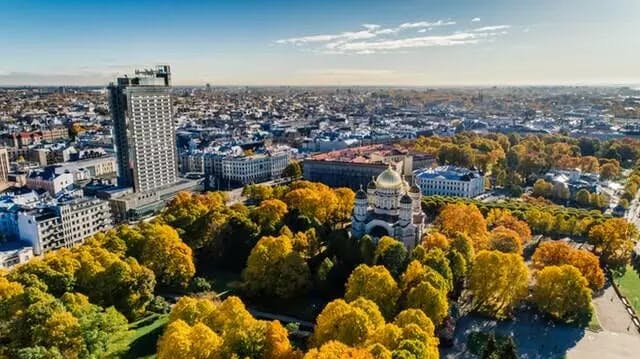 As a realtor, you've most likely thought about how you can give your marketing techniques a boost, and ultimately gain more clients.
Marketing is a constantly changing game, and with that, your techniques need to be constantly updated to keep your customers interested – and to attract new ones.
In today's changing market, with the internet competing with print media, it can be hard to think of how you can turn traditional rental marketing techniques into a unique selling point for your business.
That's why in this article, we've put together a list of our best rental property marketing ideas to boost business success and help you gain clients and vendors.
Build an Online Persona
As a real estate agent, you more than likely have a website that gives people information about the properties you represent. 
However, that doesn't have to be where you stop. Instead, you can work on building an online persona through your website and social media profiles consistent with your apartment leasing marketing.
By having a consistent tone in any content, you upload and brand integrity through your fonts, color palettes, and typography.
Offer Your Expertise
Think about it – as a realtor, you have likely gathered a huge amount of information about tips and pitfalls to avoid when you are looking into buying or renting a property.
Well, a useful means of gaining traffic might be to offer your expertise to help others. By hosting a webinar or writing a blog linked to your website, answering some vital questions, first-time buyers or sellers, you will gain traction to your brand.
By offering your information for free, you will unwittingly gain a positive reputation with your other prospective clients that can travel through word of mouth to future customers.
Use Video with Social Media
Social media is the kind of marketing tool that needs no explanation. There is such a variety of sites that you can showcase your properties to anyone at any time – once they're scrolling on their phones!
However, with apps like Instagram and YouTube, utilizing video can be a handy trick to set your agency aside from your competitors.
Photography is brilliant, but people need to see the whole product when it comes to buying or renting a property.
When a prospective customer sees that they can view a whole house at its best, they will be more like to click on your website and social media accounts, over your competitors.
Hire a Photographer
While videos are brilliant and definitely worth implementing, photography is still a factor of real estate agencies that we cannot ignore.
However, if you're going to have photos on your website, you should take care to invest in a quality photographer.
Photograph your properties when they have been cleaned and are looking their best, and you will be surprised at how easily your clients will be able to imagine themselves in that home.
In-expensive Brand Assets
It's no secret that having the right business cards, leaflets, brochures, flyers, and other marketing materials can truly make the difference between whether or not someone takes your real estate agency seriously.
When you combine your premium photography with quality templates for marketing materials, they are sure to be eye-catching. But that doesn't mean you have to spend all of your marketing budgets on printing costs.
We hope you've found some of these tips useful and will use them to guide your real estate business to success!