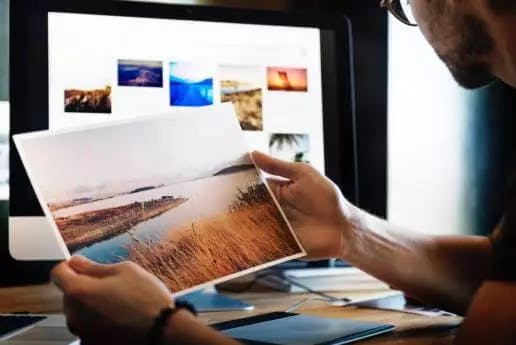 How often have you had a kickass idea for a collateral design or marketing materials but found that you just couldn't fit it all into your budget? Well, you're not alone. When it comes to marketing your business, no matter what your offer, having value collateral design and printing can make all the difference to your budget and what else you can achieve.
Just because you don't have the money to spend on your business doesn't mean that cheaper, alternative marketing tactics are not just as effective – and sometimes more. The same applies to marketing materials or collateral. Good value doesn't have to mean unprofessional. That's why you should consider where you get your marketing materials. In this article, we're going to offer you a solution to value collateral design and printing and start you on the path of saving your business tons of money on your marketing budget. Good luck finding your perfect value collateral design and printing solution!
What is Collateral Design?
In short, marketing collateral refers to all media used in the service of selling a product or service. Marketing collateral is often referred to as marketing materials. These can refer to brochures, leaflets, banners, business cards, posters, and more. Collateral is usually used to make the sales process more effective and easy.
Inexpensive Marketing Materials
Tweak is the solution we propose to combat the production of typically expensive marketing material production. This is a marketing automation solution that functions as a single online platform for your marketing materials. With Tweak, you can choose between thousands of online marketing material templates and edit, create and design from any web browser. Because your designs are uploaded into the cloud, you will be able to have access them 24/7 and make any last-minute edits you need. With many free designs, and by cutting out the over-and-back tiresome conversations with designers, you will save hundreds of dollars on each and every design. Edit everything from your color palette, layouts, and content with ease. Each Tweak design has a pre-written, professionally written copy, suitable to over 350 different business types. If you want more information, sign up for a free demo!