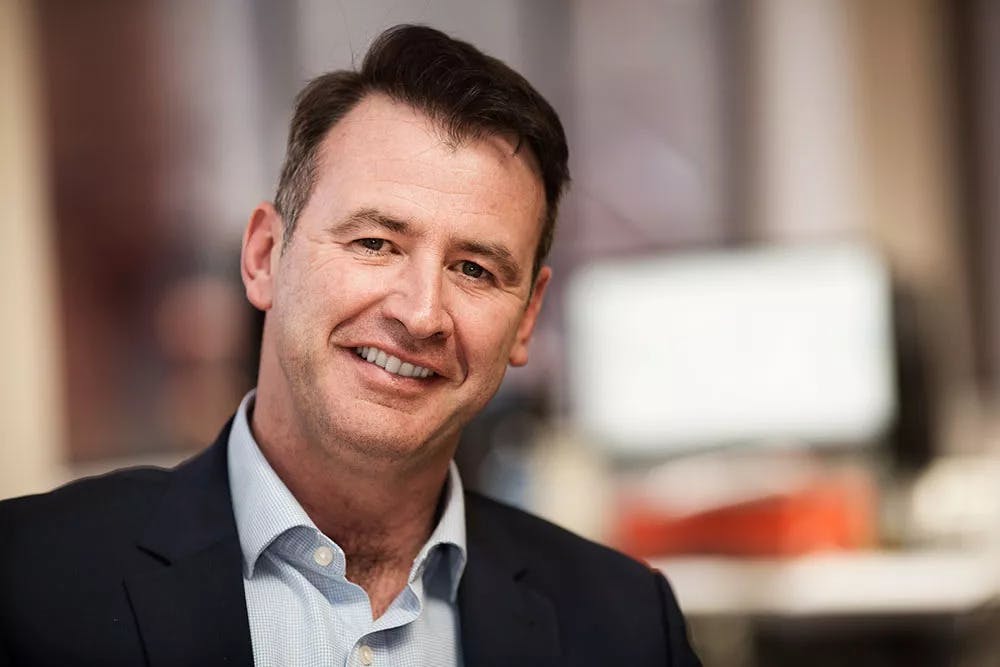 Graphic designers chose their profession for one simple reason, a love of design. They are creative at heart and it's not always the case that their day to day roles exercise this part of their personalities. Besides the high cost of their expertise and the software licenses they use, it doesn't make sense to create an unhappy work environment by having them churn out mundane tasks. Making a designer feel valued is a huge part of staff retention.
Gary Mullan is the co-founder of Prosperity, a recruitment agency for marketing, sales, advertising, design, and tech, with offices across Europe.
"How do you retain staff? A lot of it comes down to the vision of the company. What's the vision? Is it a long term vision? Is it a vision that incorporates them? Are they part of that vision? Are they involved in some of the business planning? Is their creativity rewarded around the senior management? These are all vital questions."
It's very easy for designers to be bogged down with simple requests for changes to brand designs. Updating names and dates on digital assets that they have mentally moved on from. According to Gary, whenever this happens, a designer has creatively pulled away from the more cerebral work that you are paying them to do.
"It can be the case that the suits are the ones at the management table, and the creativity is not there. I think it's more about companies incorporating the design and creative elements into the senior team. I think that helps in staff retention," he said.
Why Designers leave
Gary Mullan, CEO, Prosperity
Keeping creative people stimulated is a huge factor. "We find that creatives that come to us might get along great with their boss, but sometimes it's the work that they either spent three years doing that entices them to move on." Maybe they're looking for new clients to work with. Something different, something fresh," Gary added.
Using a brand management solution, you can free your designers from the drudgery of non-creative work. All of the designs they have already created can be edited and updated by non-designers, with minimum training. The creative skill can be used in deciding what needs to be 'locked down' and which designs need approval once they've been edited by users.
Without complicated training or expensive software licenses, text and images can be edited and updated in seconds. This offers a whole set of possibilities to repurpose existing designs at a speed that otherwise wouldn't be possible. You've got access to the tools to lock down your important elements to ensure that every piece complies with the brand guidelines. Everything can also happen in a strict approval workflow, so nothing gets used without a marketer first casting an eye over it and making sure it meets brand standards.
Freeing up your Creative team
Your design team can create templates, which means they have a solution for requests which don't justify bespoke creative brand work or where there simply isn't time – yet are still compliant with brand guidelines. Brand collateral like proposals, social media posts, digital advertising, brochures, and event flyers can be made to a high standard by your designers and updated by others, retaining their brand compliance. These templates can be made customer or event-specific in minutes by leaving the text and image fields with placeholder content. Locking can make it impossible for users to change fonts, color, or the position of key elements. Because of the granular editing permissions involved, it's impossible to tell that a designer hasn't created the asset to order.
Most of all, taking this more modern approach to design frees up your creative team's time and allows you to collaborate with them on their most valuable creative work and their important role within the business.
Gary Mullan has the final say on the subject. "I think it's how you manage graphic designers is really key. I think it comes down to the relationship you have with them. It important to be able to talk clearly about what's right and what isn't in the design."