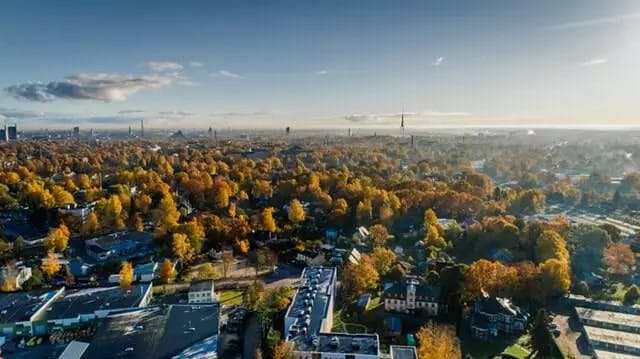 Winning a property listing is only one step in the long process of securing a sale. Advertising is a vital next step to gain interested buyers, and flyers are ideal for doing this. There are countless benefits to using marketing flyers for advertisements, particularly in real estate.
First Impressions
Real Estate marketing flyers will help you to create an impactful first impression – but also a lasting impression moving forward.
Your flyers will help you tell your buyers that your real estate agency is professional and the right choice for them to either list their property with or buy through.
Bringing Your Brand to Life
Your flyers will serve as an embodiment of what your business stands for. No matter if you decide to hire a designer or use an online template, your flyers need to represent your brand accurately by using brand images, logos, and color palette. Real estate marketing flyers create a uniformity between your brand, giving your customers an agency they can trust.
Competition Comparison
With brand assets such as flyers, you are easily identifiable from your competition through your color schemes, fonts, and quality imagery. If you have any reservations about your competition's flyers' quality, you should consider targeting those areas in your own flyer campaign.
You can also do the opposite of what your competition is doing. If your competition is using only classic style designs, try minimalist ideas.
Keep Your Customers Engaged
Flyers are a fantastic way to keep your customers engaged with your content because you will have selected the most important pieces of information to share. You will have to think hard about the most important marketing messages for your business and how best to condense your message to mirror your brand's beliefs.
Most people don't have all day to hear what you need to say, so you should focus on the key points.
You should also remember that flyers are a great way of making sure that your clients know how to find you – make sure to include your contact details, phone numbers, and addresses.
Premium Photography
As your real estate business relies upon the quality of the images you use to advertise your properties, flyers are a fantastic means of using your premium photography.
If you invest in photography, you should consider using the best of your photographs in your flyers. Photographs also take less time for your customers to digest and understand than text.
So, if you maximize your quality photography, people will learn to have a level of trust in your brand as equating it with quality.
Photography also helps your customers, current and prospective, to establish a level of consistency with your brand. If you design flyers consistent in color scheme, style, and logo use, your brand will become recognizable in your target region.