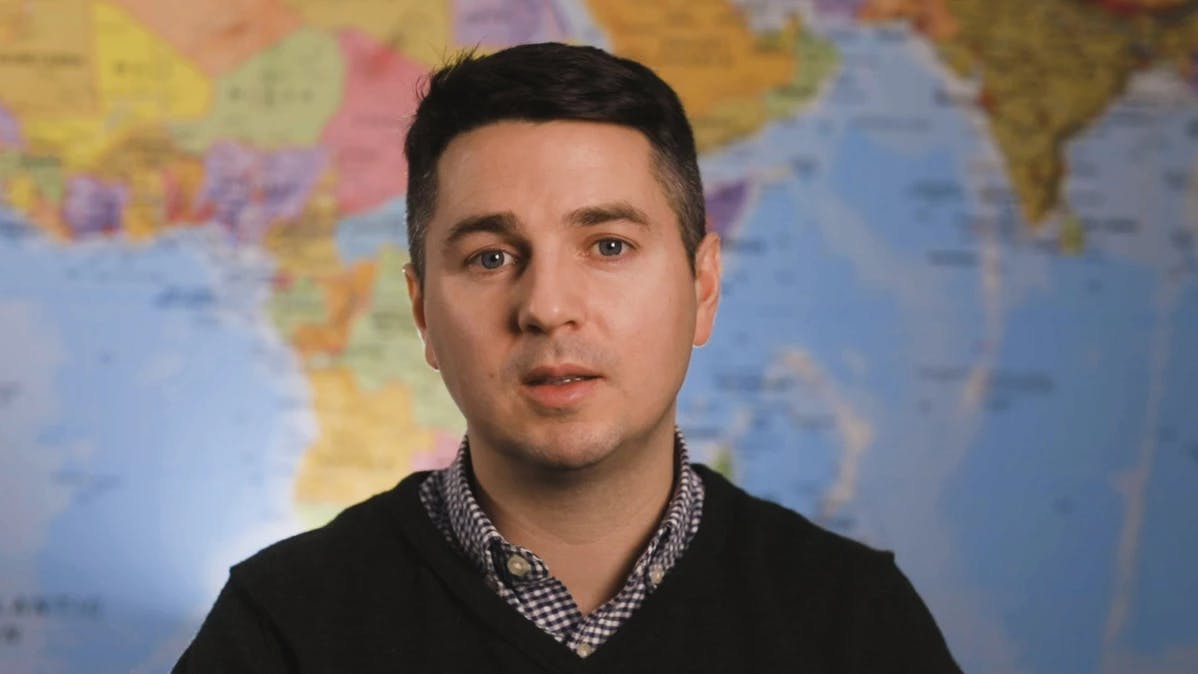 GOAL is an international humanitarian response agency established in Ireland over 40 years ago.

Eamon Sharkey
Director of Fundraising & Marketing

GOAL is an international humanitarian response agency established in Ireland over 40 years ago. It believes in a world where poverty no longer exists, where vulnerable communities are resilient, where barriers to well-being are removed and where everyone has equal rights and opportunities. It operates in 13 countries in Africa, the Middle East and Latin America.
Miriam Donohoe, Senior Communications Manager with GOAL, explains the challenges of curating and sharing assets on a global scale. "Last year, GOAL reached over six  million people in Africa, in the Middle East and in Latin America. We communicate our story in many ways - through our website and social media as well as through traditional media; newspapers, radio, and television. No matter what the platform visuals are so, so important."
Content governance
"On a day-to-day basis, we strive to gather and collect stories about our programme work and what our teams are doing across the world. Key to this, and to content creation, is strong, impactful visuals and pictures. When we use imagery and videos, it's vital that we know their source and the provenance, and that this material has integrity and has been sourced from genuine GOAL operations and GOAL beneficiaries. It's vital for us that our team has access at all times to these images. For example our programme team need strong visuals if they are developing materials and promoting some of the projects and work that we're doing. Fundraising need assets for major campaigns launched to raise funds for GOAL's operations. Our country teams need visuals when they are reporting to donors on the impact of our work. And of course our  communications team needs strong material for campaigns, for the website, and for social and traditional media. It's vital that we can access those pictures easily, and sometimes at the last minute."
Managing the digital archive
"GOAL set out to seek a solution to allow it to have all of its images and imagery archived and accessible to everybody within the organization. It was vital to us we could access this material and know that it's from a trusted source. At that point, GOAL had archives and pre-digital photos filed away in boxes, which we really couldn't access instantly. Photos coming in from the field were being archived on our the internal shared drive, but not in a very organised and efficient way. Since we signed up to Tweak, it's transformed our capacity to use really strong, impactful images to tell our story in a much more impactful way. Every single person in this organization can now, on a self-serve basis, go into Tweak and easily search and access a picture that they want, at a moment's notice.
"The benefits of Tweak has really come home to roost during the COVID-19 crisis. GOAL is responding in our 13 countries, supporting communities in preventing the spread of the disease. We are getting pictures and videos, sometimes on a daily basis, from our countries. It has been invaluable to have been a subscriber to Tweak and to have an efficient, trusted, digital asset management system for this important material."
Information overload
As a non-profit GOAL experienced the same consumer bandwidth challenges as commercial organizations, as GOAL's Head of Fundraising, Eamonn Sharkey explains. "We now live in an age where it's information overload. It's more difficult to compete in the media, in PR, in normal advertising. We've really had to change how we work to continue to communicate our work, our brand with the public and our supporters.
"That means being much more digitally focused, looking at our social media channels, our website, and different ways that we can convey our story. The key to this has been to take content, the images, the video, the stories of the people we work with around the world and draw them in. Organize them, and then be able to use them in a way that we know connects with all our different audience segments. 
We use different stories in different types of content for our corporate audience, for our individual audience, and for our schools or marketing audience. Really what we need and what we continue to need is a way of organizing all that content in a way that it's at our fingertips and we know we can get at most effective content for the right situation at the right time, when we need it."
Migrating legacy content 
GOAL didn't have a digital asset management system, but quickly realized they needed a solution, according to Eamonn Sharkey. "We started as many organizations and companies would, with images and videos sitting in a multitude of different places on drives in folders. We knew we had lots of great content in there, but we just didn't know how to get the good stuff all in one place. We really set about trying to understand what our problem was, and then we worked with a team at Tweak to help us put some structure around that. Now there's a technology and the platform, and that's hugely important. Just as important has been getting the advice and the guidance on how best to put that platform into action. 
We started by mapping our assets, understanding what we actually have. To bring up all the best quality of the assets we have, and then really positioning them through different types of structure and organization so that we have the right content, the right assets in the right places."
Not just technology, but experience too
"I think as much as the technology and the platform has been hugely beneficial to us, and absolutely critical in getting us to where we are now, it's actually the advice and the guidance of the Tweak team. You really need the people as well as technology. It's been a journey for us to embrace, understand how to use technology, but then also understand how we can use it across the organization and across the team to make it more effective for us. I think some of the insights we've got from the Tweak team has been absolutely key for that. They don't know our business necessarily, but they know what we need to do in order to achieve what we need to do."
 A self-service model
"A really important part of this process has been cataloging our assets and inserting the right metadata. That's really been about understanding our own markets and our own sources of assets, and being able to then attribute different types of tags, whether their country and location type of work, the equivalent in the business world might be different types of products or different types of service that you can sell. We have operations in 13 countries around the world and have staff in lots of different roles. No matter where you are and when you need to access these assets, you are able to log in, and whether you're searching, uploading, or downloading, this self-service model works for us. We run on a really lean basis here at GOAL, so we need people to be able to use the system, understand it, and get the best out of it without needing support from HQ."