Industry
Dingle Brewhouse's marketing technology formula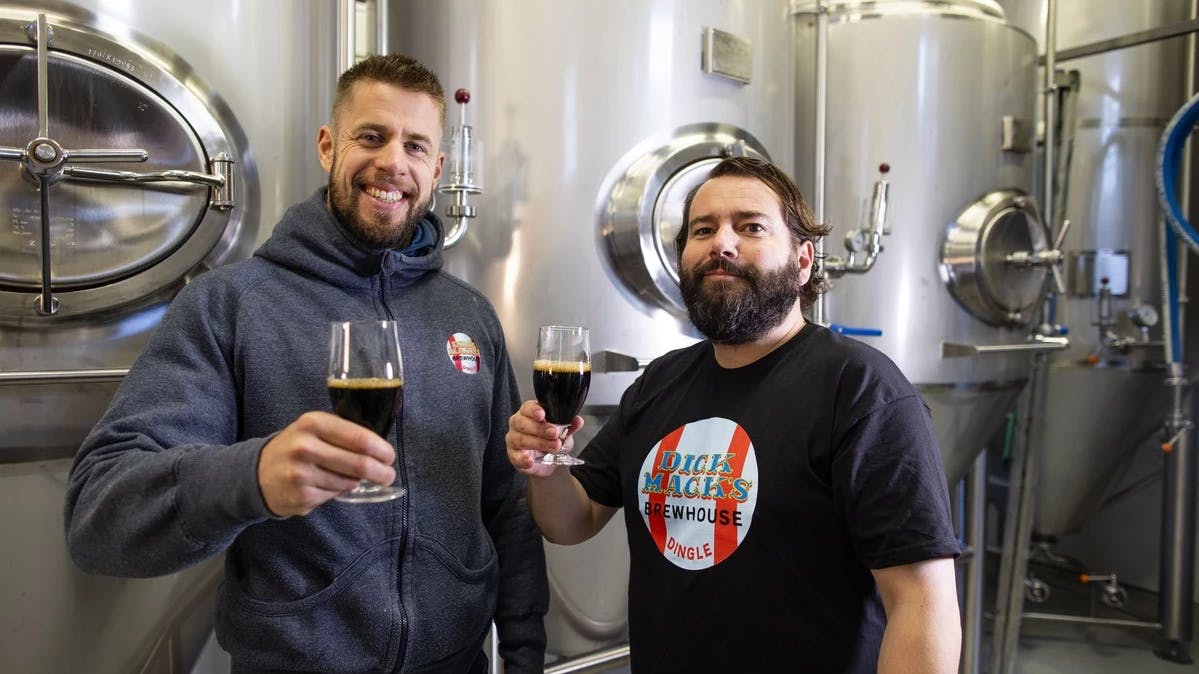 "With Tweak, we can customize all our branding, all our point of sale - for example, customizing beer mats for specific pubs, and have the artwork with a local printer on the same day."

Aussie Barrett
Co-Founder, Dick Mack's Brewhouse

Dick Mack's started life as a pub in 1899, possibly one of Irelands' best-known pubs. Recently it has evolved to include an on-site Brewhouse. When developing the new brand, they were clear that it should be instantly recognizable but adaptable to each beer they launched while not infringing on the pub's brand. Reflecting on the feel of their hometown of Dingle, they settled on a circus big-top theme for the logo, which will remain the same throughout each beer, with the accent colors changing for each different brew.
Having invested in a highly sought after designer, the team at Dick Macks was conscious that they wanted to maintain the branding which was created. 'We didn't want to be bothering the designer about very small things and asking him to make small changes, but still wanted to remain on-brand,' explains Aussie.
Tweak was the solution they were searching for; it allows them to make changes in-house and only need to use their designer for significant brand changes. 'We can edit, change dates, venue etc and keep it the same style as the designer intended,' explained Aussie.
Dick Mack's most valuable marketing tool is social media, but they were unsure of how to create professionally branded content in-house. Tweak also solved this problem. 'We now have a very strong brand and don't want to change it - just adapt it for different channels, ' added Aussie.